Why You Should Care About Terpenes
Like many people, I'm a huge fan of (certain) aromas. Some faves include: cinnamon, lemon, freshly baked bread, basil, summer rain on mowed grass and the pages of a new book when it's first cracked open. In healthcare, the once-mystic practice of aromatherapy is gaining ground – we use lavender diffusers in dementia care for calming, eucalyptus balms for cold-sufferers and mint, ingested or inhaled, for nausea or stomach upset.
Cannabis has its own distinctive aroma – or I should say aromas. In fact, the scent of the cannabis flower when heated is unmistakably distinctive. This is due to organic compounds known as terpenes which reside in plants of all sorts. The surprising part is that terpenes render so much more than fragrance.
What are terpenes?
Terpenes are a large class of molecules produced by virtually all plants. They are responsible for plants' distinctive aromas and flavors. Many are well-known as "essential oils". We are familiar with the smells of many plant species, including conifers (like pine, cedar, juniper trees) and citrus fruit trees, but most plant varieties have distinctive terpenes and mixtures of terpenes that provide fragrance.
In cannabis plants, these fragrant oils are abundantly secreted in the flower's sticky resin glands, called the trichomes. There are thousands of naturally occurring terpenes, and the cannabis plant alone produces over 200, making terpenes the largest group of phytochemicals in the plant.
What about the distinctive scent of certain cannabis strains? That's due to the particular blend of terpenes, varying in concentrations and combinations, in a plant's breeding. Terpenes quickly vaporize when heat is applied to flower, dissipating into the air. The flavors and aromas of these compounds are maximized by whole-flower vaporization, which gives the brain a chance to interpret the flavor without overwhelming it with the taste of smoke.
Beyond the Olfactory
But the task of terpenes is grander than scent and flavor; they also play a big role in in the effects of other cannabinoids. In fact, when terpenes and cannabinoid compounds team up, they can create a synergistic effect – intensifying or downplaying both physical and cerebral effects of cannabis, opening an even wider channel of therapeutic cannabis combination possibilities.
In a 2011 paper, cannabis researcher and neurologist Dr. Ethan Russo described the way cannabinoids and terpenes work together to boost and modulate the effects of one another in the body's endocannabinoid system (ECS) (1), Russo's research helped reveal how other cannabinoids, such as CBD, and terpenes can either increase or decrease the effects of THC and other chemicals in the body that interact with the ECS.
One quick science terminology lesson here – the terms "terpenes" and "terpenoids" are sometimes used interchangeably but they are different molecules. Terpenes are still in the hydrocarbon form and terpenoids have been denatured by oxidation, the process of drying and curing the flowers.  Just so you know.
Can you get high from terpenes alone? The short answer is no. If terpenes were isolated or extracted from a cannabis plant, you would still be able to experience the smells and flavors associated with those terpenes, but consuming those terpenes alone would not render any noticeable psychoactive effects.
Why Terpenes Matter
Why get excited about terpenes, the Spice Kit of nature, with respect to medical cannabis? Because they can amp up the healthful properties of the other cannabinoids so effectively. In Dr. Russo's paper, the terpenes are purported to produce a "phytocannabinoid-terpenoid synergy," as Russo calls it. In turn, this synergy increases the potential of cannabis-based medicinal formulas to treat pain, inflammation, fungal and bacterial infections, depression, anxiety, addiction, epilepsy and cancer.
Like other cannabinoids, some terpenes are more abundant than others and have the ability to bind to receptors in the human brain and body. Each type of terpene has unique characteristics when it comes to how it expresses itself when ingested – some may promote relaxation while another might increase energy, for example.
Now that your appetite is suitably whetted, it's time to introduce you to some specific terpenes and their unique personalities. Stay tuned.
References: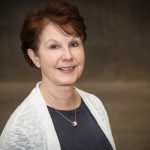 Meredith Patterson is a nurse specializing in neurology. She writes about the brain and brain health at her blog – www.BrainStormmindfitness.com.

---
DISCLAIMER REGARDING SITE CONTENT AND RELATED MATERIALS
Please read these terms and con­di­tions fully and care­fully. If you do not agree to be bound to each and every term and con­di­tion set forth herein, please exit the Site and do not access, read or oth­er­wise use infor­ma­tion pro­vided herein.
The blog pro­vides only gen­eral infor­ma­tion and dis­cus­sion about med­i­cine, health and related sub­jects. Any views or opinions represented in this blog are personal and belong solely to the specific author and do not represent those of people, academic, hospital, practice or other institutions or organizations that the author may or may not be associated with in professional or personal capacity, and do not represent the views or opinions of GB Sciences, Inc., unless explicitly stated.
The words and other con­tent pro­vided in this blog, and in any linked mate­ri­als, are not intended and should not be con­strued as med­ical advice. Noth­ing con­tained in the Site is intended to estab­lish a physician-patient rela­tion­ship, to replace the ser­vices of a trained physi­cian or health care pro­fes­sional, or oth­er­wise to be a sub­sti­tute for pro­fes­sional med­ical advice, diag­no­sis, or treatment. If the reader or any other per­son has a med­ical con­cern, he or she should con­sult with an appropriately-licensed physi­cian or other health care worker. The information is provided by the specific author and the author makes no representations or warranties of any kind, express or implied, about the completeness, accuracy, reliability, suitability or availability with respect to the information, products, services, or related graphics contained in the blog for any purpose. Any reliance placed on such information is therefore strictly at the reader's own risk.
This blog may contain statements that could be construed to relate to future results or events. Words such as "expects", "intends", "plans", "may", "could", "should", "anticipates", "likely", "believes" and words of similar import may identify forward-looking statements. These statements are not historical facts, but instead represent only the specific author's belief regarding future events, many of which, by their nature, are inherently uncertain and outside of the specific author's control. The specific author's beliefs are not the beliefs of GB Sciences, Inc., and do not represent the views or opinions of GB Sciences, Inc., unless explicitly stated.
It is possible that the actual results and financial condition of GB Sciences, Inc., may differ, possibly materially, from the anticipated results and financial conditions suggested in these forward-looking statements by the blog author. Information concerning the GB Sciences, Inc., and its business, including factors that potentially could materially affect GB Sciences, Inc., are contained in the company's filings with the Securities and Exchange Commission, available at www.sec.gov.  Any forward-looking statements included in this blog are made only as of the date of this blog, and neither the specific blog author nor GB Sciences, Inc., undertake any obligation to publicly update or correct any forward-looking statements to reflect events or circumstances that subsequently occur or of which they may hereafter become aware.
Through this website and blog you are able to link to other websites that are not under the control of the blog author or GB Sciences, Inc. The blog author and GB Sciences, Inc., have no control over the nature, content and availability of those sites. The inclusion of any links does not imply a recommendation or endorsement of the views and opinions expressed within them.
Con­tent made avail­able at the Site is pro­vided on an "as is" and "as avail­able" basis with­out war­ranties of any kind, either express or implied. Under no cir­cum­stances, as a result of your use of the Site, will the specific author or GB Sciences, Inc., be liable to you or to any other per­son for any direct, indi­rect, inci­den­tal, con­se­quen­tial, spe­cial, exem­plary or other dam­ages under any legal the­ory, includ­ing, with­out lim­i­ta­tion, tort, con­tract, strict lia­bil­ity or oth­er­wise, even if advised of the pos­si­bil­ity of such damages.
By access­ing the Site and/or read­ing its con­tent, you acknowl­edge and agree that you have read and under­stand these terms and con­di­tions, that the pro­vi­sions, dis­clo­sures and dis­claimers set forth herein are fair and rea­son­able, and that your agree­ment to fol­low and be bound by these terms and con­di­tions is vol­un­tary and is not the result of fraud, duress or undue influ­ence exer­cised upon you by any per­son or entity.