State of the State: A Roll-Out for Louisiana's Medical Marijuana Program

Technically, medical marijuana has been legal in Louisiana since 1971, but there's never been enabling legislation or rules written to regulate growing, prescribing or dispensing it until 2015.  In 2015, former Louisiana Governor, Bobby Jindal, signed a measure allowing medical marijuana treatment for a specified variety of medical conditions. Then, in 2016, current Governor John Bel Edwards signed two bills expanding the medical marijuana program to include additional approved medical conditions. But, the program remained on paper only until August 17, 2018, when GB Sciences Louisiana LLC, a subsidiary of Las Vegas GB Sciences, Inc., received formal approval from the Louisiana Department of Agriculture and Forestry, led by Commissioner Mike Strain, to begin cultivating marijuana plants initiating the production of cannabis-based pharmaceuticals in Louisiana.
The program has faced intense scrutiny and is tightly focused on the scientific aspects of the cannabinoid ingredients in the marijuana plant. The authorizing legislation granted licenses to only the Louisiana State University AgCenter and Southern University AgCenter.  After competitive public bid processes, each university AgCenter selected and contracted with private vendors for the cultivation, extraction, processing and production of medical marijuana in Louisiana.  GB Sciences Louisiana was selected by the LSU AgCenter, and will grow cannabis and produce medical products as oil in pills, sprays, chewables, topical treatments, transdermal patches and suppositories. No smokable delivery system is permitted.
The program is administered by the Louisiana Department of Agriculture and Forestry with 23 pages of strict and extensive state regulations. While the production is associated with the universities, production facilities cannot be on or adjacent to the campuses, nor can students work in the facilities. Other regulations include security camera locations, security personnel, transportation methods, testing, and back-up generators. Numerous other stipulations apply to facilities and production.
GB Sciences Louisiana is further ahead in production than the vendor chosen by Southern University AgCenter. A roughly 40,000 square foot warehouse in Baton Rouge was selected by GB Sciences Louisiana as the production site and is being renovated to specification by GB Sciences. An exterior pharma-grade clean room or pod includes cultivation, extraction, processing and production operations and is the site of the initial cannabis crop. The full interior production facility is anticipated to be completed by mid-September.
After cultivation and production are complete, the bio pharmaceuticals will be distributed to nine licensed pharmacies that were strategically and equitably located in different regions of the state by the Louisiana Board of Pharmacy. A doctor with advance approval from the Louisiana Board of Medical Examiners can recommend cannabis to a patient who satisfies one or more of the authorized medical conditions. Patients are eligible for non-smokable preparations of cannabis that are not currently covered by insurance. Individual physicians have been limited to 100 medical marijuana patients unless given an exemption from the State Board of Pharmacy. However, there are already efforts afoot to try to increase the number of patients per doctor because the prospective patient demand is so great and due to concerns over the unnecessary regulation of the physician-patient relationship.
Qualifying conditions for the medical marijuana program now include wasting syndrome or cachexia, cancer, Crohn's disease, epilepsy, HIV/AIDS, muscular dystrophy, multiple sclerosis, seizure disorders/spasticity, glaucoma, severe muscle spasms, intractable pain, PTSD, Parkinson's, and autism spectrum disorder. Observers hope that access to this program will lessen the problems of opioid misuse.
According to Marijuana Business Daily, under current restrictions the Louisiana medical marijuana market is estimated to reach $6-$12 million in sales in 2019 and $15-$30 million in sales in the five years after dispensaries open.
John Poss, GB Sciences CEO, has said, "Cannabis is a plant whose mysteries are just now being unlocked."  Louisiana is now poised to move ahead opening new scientific medical discoveries.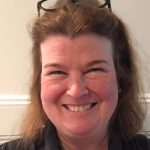 A marketing and publishing professional and the Director of Publicity at GB Sciences, Liz Bianco monitors media activity and the "State of the States" on cannabis in America.
---
DISCLAIMER REGARDING SITE CONTENT AND RELATED MATERIALS
Please read these terms and con­di­tions fully and care­fully. If you do not agree to be bound to each and every term and con­di­tion set forth herein, please exit the Site and do not access, read or oth­er­wise use infor­ma­tion pro­vided herein.
The blog pro­vides only gen­eral infor­ma­tion and dis­cus­sion about med­i­cine, health and related sub­jects. Any views or opinions represented in this blog are personal and belong solely to the specific author and do not represent those of people, academic, hospital, practice or other institutions or organizations that the author may or may not be associated with in professional or personal capacity, and do not represent the views or opinions of GB Sciences, Inc., unless explicitly stated.
The words and other con­tent pro­vided in this blog, and in any linked mate­ri­als, are not intended and should not be con­strued as med­ical advice. Noth­ing con­tained in the Site is intended to estab­lish a physician-patient rela­tion­ship, to replace the ser­vices of a trained physi­cian or health care pro­fes­sional, or oth­er­wise to be a sub­sti­tute for pro­fes­sional med­ical advice, diag­no­sis, or treatment. If the reader or any other per­son has a med­ical con­cern, he or she should con­sult with an appropriately-licensed physi­cian or other health care worker. The information is provided by the specific author and the author makes no representations or warranties of any kind, express or implied, about the completeness, accuracy, reliability, suitability or availability with respect to the information, products, services, or related graphics contained in the blog for any purpose. Any reliance placed on such information is therefore strictly at the reader's own risk.
This blog may contain statements that could be construed to relate to future results or events. Words such as "expects", "intends", "plans", "may", "could", "should", "anticipates", "likely", "believes" and words of similar import may identify forward-looking statements. These statements are not historical facts, but instead represent only the specific author's belief regarding future events, many of which, by their nature, are inherently uncertain and outside of the specific author's control. The specific author's beliefs are not the beliefs of GB Sciences, Inc., and do not represent the views or opinions of GB Sciences, Inc., unless explicitly stated.
It is possible that the actual results and financial condition of GB Sciences, Inc., may differ, possibly materially, from the anticipated results and financial conditions suggested in these forward-looking statements by the blog author. Information concerning the GB Sciences, Inc., and its business, including factors that potentially could materially affect GB Sciences, Inc., are contained in the company's filings with the Securities and Exchange Commission, available at www.sec.gov.  Any forward-looking statements included in this blog are made only as of the date of this blog, and neither the specific blog author nor GB Sciences, Inc., undertake any obligation to publicly update or correct any forward-looking statements to reflect events or circumstances that subsequently occur or of which they may hereafter become aware.
Through this website and blog you are able to link to other websites that are not under the control of the blog author or GB Sciences, Inc. The blog author and GB Sciences, Inc., have no control over the nature, content and availability of those sites. The inclusion of any links does not imply a recommendation or endorsement of the views and opinions expressed within them.
Con­tent made avail­able at the Site is pro­vided on an "as is" and "as avail­able" basis with­out war­ranties of any kind, either express or implied. Under no cir­cum­stances, as a result of your use of the Site, will the specific author or GB Sciences, Inc., be liable to you or to any other per­son for any direct, indi­rect, inci­den­tal, con­se­quen­tial, spe­cial, exem­plary or other dam­ages under any legal the­ory, includ­ing, with­out lim­i­ta­tion, tort, con­tract, strict lia­bil­ity or oth­er­wise, even if advised of the pos­si­bil­ity of such damages.
By access­ing the Site and/or read­ing its con­tent, you acknowl­edge and agree that you have read and under­stand these terms and con­di­tions, that the pro­vi­sions, dis­clo­sures and dis­claimers set forth herein are fair and rea­son­able, and that your agree­ment to fol­low and be bound by these terms and con­di­tions is vol­un­tary and is not the result of fraud, duress or undue influ­ence exer­cised upon you by any per­son or entity.