VERMONT'S GARDENING EXPERIMENT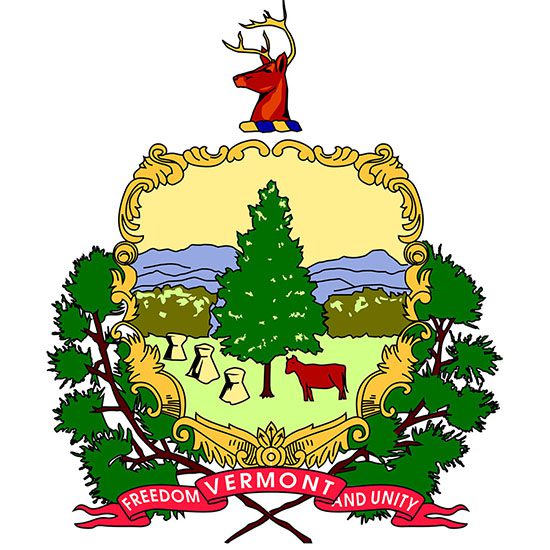 Vermont is renowned for gardening expertise. Recently the Green State Gardener Store in Burlington, Vermont has seen a rush of business. July 1, 2018, Vermont's legislation, Bill H511, took effect. It allows residents over the age of 21 to cultivate cannabis for recreational use. The number of allowed plants is lower than many states, the better to cultivate that expertise perhaps. Two mature plants and four immature plants per household may be grown in a secure location including a fenced outdoor location.
The resident may also possess one ounce of cannabis or five grams of hash. Any sales of cannabis are banned. There are no dispensaries. The laws are silent on "gifting" and presumably that is where the necessary seeds would be procured. Any other source is indeterminate since cannabis is not supposed to cross state lines.
No public use of cannabis is allowed and no use near Lake Champlain or federal property. Sharing with a minor can mean fines and imprisonment. No use by a driver or passengers in a car is permitted. In addition, renters must seek specific written consent from a landlord before growing cannabis. Failing to do so can result in a fine of $100 to $500. Employers may still drug test and prohibit use in the workplace. A grow light for dim areas in the winter can easily add another $15.00 to the electricity bill.
With Canada allowing recreational use and sales beginning July1, 2018, and Massachusetts scheduling opening dispensary sales this summer, the pressure was on Vermont this year. Governor Phil Scott signed the legislation permitting recreational use on January 22, 2018 to go into effect also, July 1. He said he signed it with "mixed emotion".
Lieutenant Governor David Zuckerman, a member of the Vermont Progressive Party, does not share such reservations. He is a strong proponent of the cannabis program and the opportunities it will offer. These feelings are seconded by many in Vermont's agricultural business sector. Zuckerman is anxious for a "tax-and-regulate"framework and concerned to avoid the use of pesticides and herbicides in the production of cannabis to insure a safe product. An effort this year to pass legislation to "tax-and-regulate" was vetoed by Governor Scott and tabled for consideration next year.
Vermont"s interest in the medical uses of marijuana, however, began early. In 1981 Vermont began the Cannabis Therapeutic Reach Program studying the effects of cannabis on serious illnesses. In 2004, Vermont legalized medical marijuana through the Therapeutic Use of Cannabis Act. It permitted patients to have two mature plants and as many as seven immature plants, grown in a locked indoor facility. Medical dispensaries were subsequently allowed but limited to four in the state.
To become part of the medical cannabis program, a resident must be seen by a health care professional for three months prior to the recommendation for medical cannabis. If the patient has a serious terminal illness, the waiting period can be waived. Patients may possess as much as two ounces and purchase that amount in a 30 day period. Prices are steep, running about $280.00 per ounce, but medical patients are on a sliding scale based upon ability to pay. How to combine regulations for a household with a medical user and a recreational user is problematic since laws for each are separate and have not yet been reconciled.
Nevertheless, local businesses have already begun adding the medicinal, non-psychoactive CBD cannabis component to a variety of products to ingest and apply. Long Trail Brewing Company has produced a CBD infused IPA beer using a CBD infused honey from Luce Farms. Monarch and the Milkweed store has made chocolate truffles with CBD blended into them. Yoga classes and spas have added CBD oil.
Most politicians agree that further steps towards a "tax-and-regulate" system are only a matter of time. The enthusiasm is present and the will follows.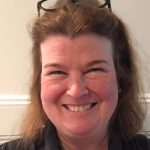 A marketing and publishing professional and the Director of Publicity at GB Sciences, Liz Bianco monitors media activity and co-writes the "State of the States" on cannabis in America.
---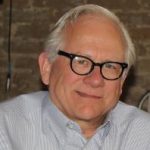 A consultant and co-author with Meredith Patterson of "Pillars of Brain Health" at BrainstormMindFitness.com, Pete Goodwin does research and co-writes the State of the States blog.

---
DISCLAIMER REGARDING SITE CONTENT AND RELATED MATERIALS
Please read these terms and con­di­tions fully and care­fully. If you do not agree to be bound to each and every term and con­di­tion set forth herein, please exit the Site and do not access, read or oth­er­wise use infor­ma­tion pro­vided herein.
The blog pro­vides only gen­eral infor­ma­tion and dis­cus­sion about med­i­cine, health and related sub­jects. Any views or opinions represented in this blog are personal and belong solely to the specific author and do not represent those of people, academic, hospital, practice or other institutions or organizations that the author may or may not be associated with in professional or personal capacity, and do not represent the views or opinions of GB Sciences, Inc., unless explicitly stated.
The words and other con­tent pro­vided in this blog, and in any linked mate­ri­als, are not intended and should not be con­strued as med­ical advice. Noth­ing con­tained in the Site is intended to estab­lish a physician-patient rela­tion­ship, to replace the ser­vices of a trained physi­cian or health care pro­fes­sional, or oth­er­wise to be a sub­sti­tute for pro­fes­sional med­ical advice, diag­no­sis, or treatment. If the reader or any other per­son has a med­ical con­cern, he or she should con­sult with an appropriately-licensed physi­cian or other health care worker. The information is provided by the specific author and the author makes no representations or warranties of any kind, express or implied, about the completeness, accuracy, reliability, suitability or availability with respect to the information, products, services, or related graphics contained in the blog for any purpose. Any reliance placed on such information is therefore strictly at the reader's own risk.
This blog may contain statements that could be construed to relate to future results or events. Words such as "expects", "intends", "plans", "may", "could", "should", "anticipates", "likely", "believes" and words of similar import may identify forward-looking statements. These statements are not historical facts, but instead represent only the specific author's belief regarding future events, many of which, by their nature, are inherently uncertain and outside of the specific author's control. The specific author's beliefs are not the beliefs of GB Sciences, Inc., and do not represent the views or opinions of GB Sciences, Inc., unless explicitly stated.
It is possible that the actual results and financial condition of GB Sciences, Inc., may differ, possibly materially, from the anticipated results and financial conditions suggested in these forward-looking statements by the blog author. Information concerning the GB Sciences, Inc., and its business, including factors that potentially could materially affect GB Sciences, Inc., are contained in the company's filings with the Securities and Exchange Commission, available at www.sec.gov.  Any forward-looking statements included in this blog are made only as of the date of this blog, and neither the specific blog author nor GB Sciences, Inc., undertake any obligation to publicly update or correct any forward-looking statements to reflect events or circumstances that subsequently occur or of which they may hereafter become aware.
Through this website and blog you are able to link to other websites that are not under the control of the blog author or GB Sciences, Inc. The blog author and GB Sciences, Inc., have no control over the nature, content and availability of those sites. The inclusion of any links does not imply a recommendation or endorsement of the views and opinions expressed within them.
Con­tent made avail­able at the Site is pro­vided on an "as is" and "as avail­able" basis with­out war­ranties of any kind, either express or implied. Under no cir­cum­stances, as a result of your use of the Site, will the specific author or GB Sciences, Inc., be liable to you or to any other per­son for any direct, indi­rect, inci­den­tal, con­se­quen­tial, spe­cial, exem­plary or other dam­ages under any legal the­ory, includ­ing, with­out lim­i­ta­tion, tort, con­tract, strict lia­bil­ity or oth­er­wise, even if advised of the pos­si­bil­ity of such damages.
By access­ing the Site and/or read­ing its con­tent, you acknowl­edge and agree that you have read and under­stand these terms and con­di­tions, that the pro­vi­sions, dis­clo­sures and dis­claimers set forth herein are fair and rea­son­able, and that your agree­ment to fol­low and be bound by these terms and con­di­tions is vol­un­tary and is not the result of fraud, duress or undue influ­ence exer­cised upon you by any per­son or entity.