Cannabis as Antidepressant?
Thinking Outside the Box
It's time to reassess the way we treat depression.
If we are to believe statistics, then we are a nation of stressed-out, hapless sods.   The annual American Psychology Association "Stress in America" survey consistently reminds us that a good 75% of Americans report being either "physically or psychologically" stressed.  As an antidote to chronic stress and the depression that frequently ensues, the prevailing panacea is in the form of an antidepressant, most commonly in the form of an SSRI (Selective Serotonin Reuptake Inhibitor) which is thought to work by increasing levels of the chemical messenger serotonin.   Healthy serotonin levels are credited with promoting the sense of well-being we all want.  Fix the chemistry and fix the problem.
One out of eight Americans takes a prescription anti-depressant (yes, you read that statistic correctly) and it is the leading cause of disability. In recent years usage has skyrocketed.  The number of Americans who say they've taken an antidepressant over the past month rose by 65 percent between 1999 and 2014.
By its widespread usage, it would appear that we love our antidepressant prescriptions.  And to be fair, there may be valid reasons to explain why so many Americans take them – more people are seeking help, mental health no longer carries such a social stigma, and (at least one would hope) people feel better on them.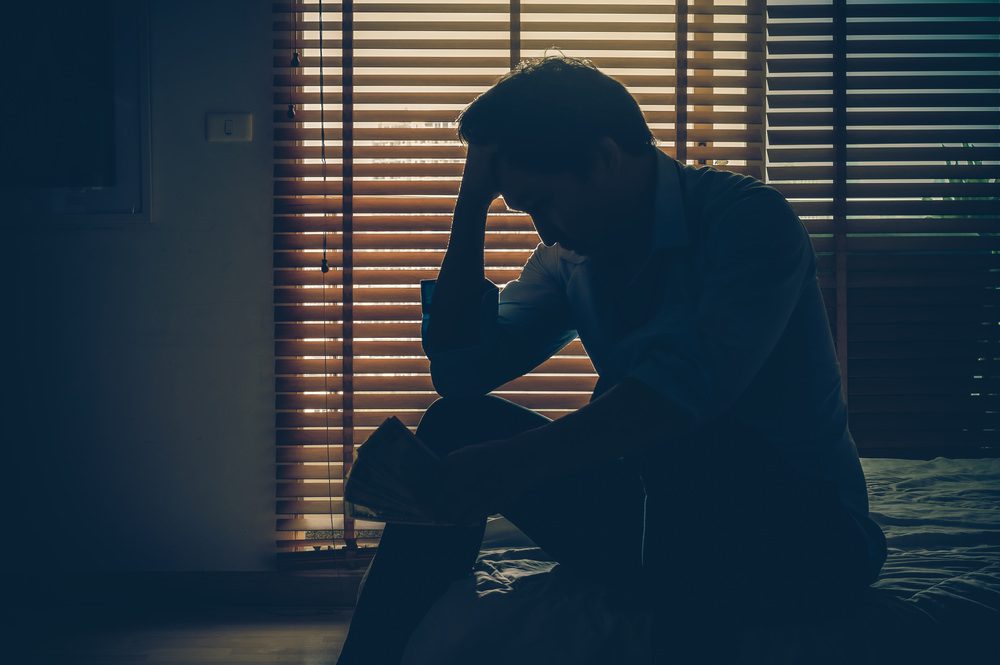 But an ill wind is blowing in the world of Prozac and its sisters.  The controversy runs deep and there is no shortage of argument on both sides, an argument that I suspect will carry on for years.
For starters, the drugs' efficacy has been hotly debated and some studies have indicated that these drugs don't work much better than a placebo.  While there are plenty of favorable studies of antidepressants in peer-reviewed literature, critics argue that the positive studies are much more likely to be released and published, while the studies with negative results are tucked away in a desk drawer.  More recent large-scale meta-analysis (an analysis that combines results of multiple studies) of drug trials have borne out this phenomena which is known as "publication bias."
Then there are the side effects that so many patients complain about – weight gain, fatigue, loss of libido, and many other unpleasantries.    But what troubles me most is that some of these drugs are very, very hard to quit.  In some cases, even a single day off the drugs can be a harrowing experience.  One patient told me that she forgot to refill her prescription and spent the day off the drug "shaking and raging."
From my perch as a nurse, I'm starting to hear from various sources about possible alternatives – both conventional and controversial – to treating depression.  My therapist colleagues strongly stand by a form of talk therapy called Cognitive Behavioral Therapy (CBT), in which patient and therapist collaborate to identify negative thought processes and responses.    A compound pharmacist has just sent me an email and research about intranasal ketamine, a drug commonly administered intravenously for anesthesia but also appearing to relieve depression as a side effect.   Nutritional supplement companies send me catalogues herbal mood- adjusting formulas – there's even one called "Happy Camper".  Yet another recommendation (and this one may sound really out-there but bear with me) comes from Michael Pollan's latest and fascinating book "How to Change Your Mind:  What the New Science of Psychedelics Teaches Us about Consciousness, Dying, Addiction, Depression and Transcendence."   Pollan describes research on using psychedelic drugs to effectively jolt the brain out of its rumination loop known as the Default Mode Network, the ceaseless background banter of unfocused thoughts we all have inside our heads.
Mushrooms anyone?
All of this has me musing about using cannabis for depression or at least as an adjunct to treating depression.    Looking back in history, cannabis has been used to treat depression for centuries.  In the 1600's, English clergyman Robert Burton makes mention of its use in his book The Anatomy of Melancholy.  During the same period doctors in India actively used cannabis to treat their patients' depression.
Proponents of using cannabis for depression point to its faster-working response as it stimulates the endocannabinoid system, promoting growth and development of nervous tissue with little to no side effects. The biggest conundrum for cannabis researchers these days is figuring out which particular compounds and strains of cannabis are most effective.  A study from 2006, for example, discovered that THC in low doses can serve as an antidepressant by producing serotonin.  However, high doses of THC could actually worsen depressive symptoms.
A new study that caught my attention was published earlier this year by researchers at Washington State University.  It found that adults reported a significant reduction in depressive symptoms with just a single puff of cannabis that was high in cannabidiol (CBD) and low in in tetrahydrocannabinol (THC). I liked this study because it involved over 12,000 responses and it pulled data from people using medical marijuana as they really use it, not in tightly controlled, artificial environments.
How, you may ask, did the researchers glean such information from so many?  The answer is in the form of a simple and straight-forward mobile app with the fitting name" Strainpoint."   Here's how it worked: Before using cannabis the participants entered the name of the strain and rated the severity of their symptoms (in this case symptoms of depression, stress and anxiety) and then 20 minutes later they entered  how many puffs they took along with a new symptom rating.
The results of the study were generally positive but are not without a few caveats.
The encouraging results:  Most users experienced positive effects, at least initially. The majority (over 89 percent) reported a before-and-after decrease in symptom severity for depression, with similar results for stress and anxiety.  As far as how the concentrations of THC and CBD affected symptom severity, the team found that just one puff of high-CBD, low-THC cannabis was enough to lower depressive symptoms, while two puffs of any form of cannabis were tied to a reduction in anxiety. Interestingly, this study also supported the earlier research finding that higher CBD formulations produced the best effects, not THC.
However, this study also concluded that although depression symptoms were alleviated temporarily with cannabis usage, the long term usage of cannabis did not, in turn, mean a reduction of symptoms over time.
One big limitation before conclusions can be drawn from this particular study is that there was no control group and thus no "placebo effect" measurement which is generally considered de rigueur protocol.  Also, although the app enabled a high number of responses to be elicited, the participants were not at all monitored so a margin of error must be incorporated into the results.
Patients usually tell me that they prefer not taking a prescription drug for any condition unless it's absolutely necessary.   So my takeaway from this study is that it gives us a glimpse of how cannabis may give offer relief from depression with just a tiny micro-dose and without serious side effects.  Perhaps the results of the study are still unclear on how we can use cannabis in mental health but it opens the door to future, more rigorous research.   In my view, offering another alternative to treating the epidemic of depression, however transient the effect, is a welcome breakthrough.
And that's something we can all cheer up about.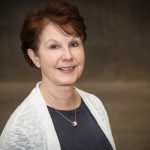 Meredith Patterson is a nurse specializing in neurology. She writes about the brain and brain health at her blog – www.BrainStormmindfitness.com.

---
DISCLAIMER REGARDING SITE CONTENT AND RELATED MATERIALS
Please read these terms and con­di­tions fully and care­fully. If you do not agree to be bound to each and every term and con­di­tion set forth herein, please exit the Site and do not access, read or oth­er­wise use infor­ma­tion pro­vided herein.
The blog pro­vides only gen­eral infor­ma­tion and dis­cus­sion about med­i­cine, health and related sub­jects. Any views or opinions represented in this blog are personal and belong solely to the specific author and do not represent those of people, academic, hospital, practice or other institutions or organizations that the author may or may not be associated with in professional or personal capacity, and do not represent the views or opinions of GB Sciences, Inc., unless explicitly stated.
The words and other con­tent pro­vided in this blog, and in any linked mate­ri­als, are not intended and should not be con­strued as med­ical advice. Noth­ing con­tained in the Site is intended to estab­lish a physician-patient rela­tion­ship, to replace the ser­vices of a trained physi­cian or health care pro­fes­sional, or oth­er­wise to be a sub­sti­tute for pro­fes­sional med­ical advice, diag­no­sis, or treatment. If the reader or any other per­son has a med­ical con­cern, he or she should con­sult with an appropriately-licensed physi­cian or other health care worker. The information is provided by the specific author and the author makes no representations or warranties of any kind, express or implied, about the completeness, accuracy, reliability, suitability or availability with respect to the information, products, services, or related graphics contained in the blog for any purpose. Any reliance placed on such information is therefore strictly at the reader's own risk.
This blog may contain statements that could be construed to relate to future results or events. Words such as "expects", "intends", "plans", "may", "could", "should", "anticipates", "likely", "believes" and words of similar import may identify forward-looking statements. These statements are not historical facts, but instead represent only the specific author's belief regarding future events, many of which, by their nature, are inherently uncertain and outside of the specific author's control. The specific author's beliefs are not the beliefs of GB Sciences, Inc., and do not represent the views or opinions of GB Sciences, Inc., unless explicitly stated.
It is possible that the actual results and financial condition of GB Sciences, Inc., may differ, possibly materially, from the anticipated results and financial conditions suggested in these forward-looking statements by the blog author. Information concerning the GB Sciences, Inc., and its business, including factors that potentially could materially affect GB Sciences, Inc., are contained in the company's filings with the Securities and Exchange Commission, available at www.sec.gov.  Any forward-looking statements included in this blog are made only as of the date of this blog, and neither the specific blog author nor GB Sciences, Inc., undertake any obligation to publicly update or correct any forward-looking statements to reflect events or circumstances that subsequently occur or of which they may hereafter become aware.
Through this website and blog you are able to link to other websites that are not under the control of the blog author or GB Sciences, Inc. The blog author and GB Sciences, Inc., have no control over the nature, content and availability of those sites. The inclusion of any links does not imply a recommendation or endorsement of the views and opinions expressed within them.
Con­tent made avail­able at the Site is pro­vided on an "as is" and "as avail­able" basis with­out war­ranties of any kind, either express or implied. Under no cir­cum­stances, as a result of your use of the Site, will the specific author or GB Sciences, Inc., be liable to you or to any other per­son for any direct, indi­rect, inci­den­tal, con­se­quen­tial, spe­cial, exem­plary or other dam­ages under any legal the­ory, includ­ing, with­out lim­i­ta­tion, tort, con­tract, strict lia­bil­ity or oth­er­wise, even if advised of the pos­si­bil­ity of such damages.
By access­ing the Site and/or read­ing its con­tent, you acknowl­edge and agree that you have read and under­stand these terms and con­di­tions, that the pro­vi­sions, dis­clo­sures and dis­claimers set forth herein are fair and rea­son­able, and that your agree­ment to fol­low and be bound by these terms and con­di­tions is vol­un­tary and is not the result of fraud, duress or undue influ­ence exer­cised upon you by any per­son or entity.