THE GOLDEN STATE IS GREEN: The ABC's of Cannabis in California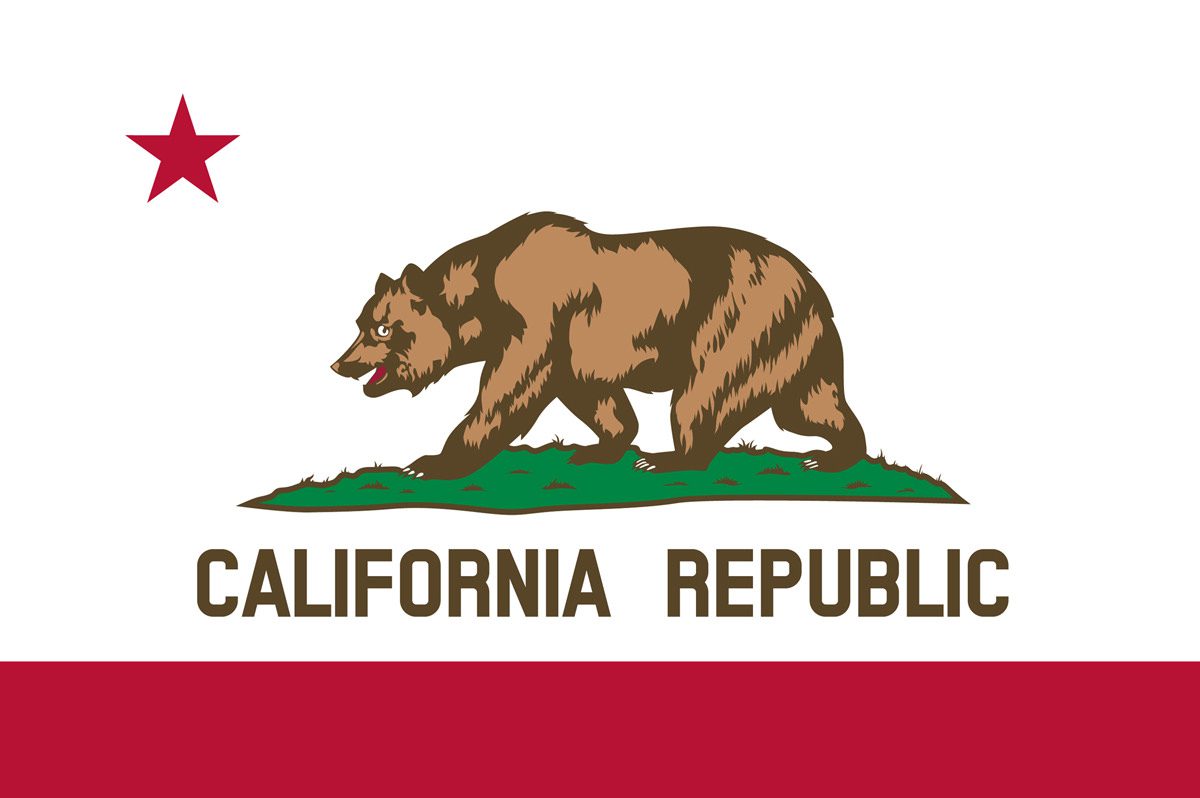 Among the states of the US, California probably has the longest history of marijuana use. By 1895, Arabs, Armenians, and Turkish immigrants to California were growing cannabis to make hash. Through the early 1900s, illicit use of cannabis was common. In the 1950's and 60's, the Beatnik movement and then the Hippies made marijuana part of the counter-culture and part of campus life. So, not surprisingly, in 1975, possession of less than an ounce was decriminalized under the Moscone Act.
In 1996, California became the first state in the Union to legalize medical marijuana. This took place after extensive and strenuous lobbying by well organized groups supporting medical use, including those groups advocating use for the recently diagnosed AIDS patients. With a doctor's recommendation, patients were permitted to cultivate cannabis plants. No specified limits were established as long as the cannabis was exclusively for the patient's use. In 2003, a formal ID program was initiated.
Proposition 64 in 2016 authorized the legal sale and distribution of marijuana for recreational use. At least 57% of the population voted in favor of the legalization. In early 2018, licenses were instituted and issued for commercial cultivation and business establishments.
But, cities and counties can decide whether to permit these businesses within their borders or to ban them. Fewer than one in three cities allow any kind of cannabis business within their borders. Even medical marijuana dispensaries are permitted in fewer than one in five cities. The result has been a crazy quilt of regulations.
Overall, Southern California has embraced the new businesses with much greater gusto than Northern California. Various explanations have been offered for this discrepancy. One possibility is that the black market associations in Humboldt and Mendocino counties may have retarded a change in attitudes. Another possibility is cost. Legal marijuana prices include a 15% state excise tax, a county sales tax of 7.5% to 10%, and often a city tax. Medical users are exempt from the sales taxes.
Use in public is illegal so city dwellers living in rentals have a problem finding a place to use. Cities are the most accepting of recreational use but few dispensaries have lounges and many landlords ban use in their rentals. Fans and air quality equipment must be employed in lounges that do permit use. Strict laws are enforced against driving while intoxicated; also against anyone using in a car and against carrying an unsealed container of cannabis. Adults can possess up to an ounce of marijuana or 8 grams of concentrated marijuana and may cultivate up to six plants.
Large cities do have a variety of cannabis inducements. Tours may include ganja yoga, cannabis infused food feasts, and, in Los Angeles, trips to the White Rabbit High Tea Salon and an elegant emporium named, Buds and Roses. Purchased edibles are limited to 10 milligrams of infused THC per serving.
California has moved forward on practical steps to support cannabis businesses.  Politicians have sponsored measures to devise a Central Bank of California banking system to track and oversee legal cannabis transactions. In addition to proving legitimacy to federal authorities, such a system would eliminate the danger of violence and the inconvenience of transactions in cash (due to federal regulations). Exasperated with the difficulties of using cash, one member of the California Cannabis Industry Assn. has declared she plans to pay an $800,000 tax bill to the state of California in cash.
Besides confronting the banking problems, the state has been trying to find a solution to the difficulty of seeking insurance for the cannabis industry. On June 4, 2018, California Insurance Commissioner Dave Jones announced the approval of the first Cannabis Business Owner's Policy in California. CannaBOP, as it will be called, will provide property and liability coverage for dispensaries, processors, manufacturers, distributors, cannabis storage facilities and related businesses. This will alleviate the major financial risks which have been the norm in most instances. Hopefully, they will include wildfires and earthquakes. Additionally, insurance has been instituted which would protect landlords renting to cannabis business operations.
In the US Senate, Elizabeth Warren of Massachusetts and Cory Gardner of Colorado are trying to organized legislation to sort out some of these thorny problems. California's roll out for recreational cannabis may stutter a bit but the efforts to find solutions that would provide a solid foundation for serious cannabis business investment is admirable and a model other states might want to consider.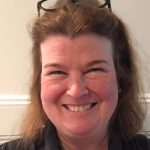 A marketing and publishing professional and the Director of Publicity at GB Sciences, Liz Bianco monitors media activity and co-writes the "State of the States" on cannabis in America.
---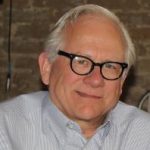 A consultant and co-author with Meredith Patterson of "Pillars of Brain Health" at BrainstormMindFitness.com, Pete Goodwin does research and co-writes the State of the States blog.

---
DISCLAIMER REGARDING SITE CONTENT AND RELATED MATERIALS
Please read these terms and con­di­tions fully and care­fully. If you do not agree to be bound to each and every term and con­di­tion set forth herein, please exit the Site and do not access, read or oth­er­wise use infor­ma­tion pro­vided herein.
The blog pro­vides only gen­eral infor­ma­tion and dis­cus­sion about med­i­cine, health and related sub­jects. Any views or opinions represented in this blog are personal and belong solely to the specific author and do not represent those of people, academic, hospital, practice or other institutions or organizations that the author may or may not be associated with in professional or personal capacity, and do not represent the views or opinions of GB Sciences, Inc., unless explicitly stated.
The words and other con­tent pro­vided in this blog, and in any linked mate­ri­als, are not intended and should not be con­strued as med­ical advice. Noth­ing con­tained in the Site is intended to estab­lish a physician-patient rela­tion­ship, to replace the ser­vices of a trained physi­cian or health care pro­fes­sional, or oth­er­wise to be a sub­sti­tute for pro­fes­sional med­ical advice, diag­no­sis, or treatment. If the reader or any other per­son has a med­ical con­cern, he or she should con­sult with an appropriately-licensed physi­cian or other health care worker. The information is provided by the specific author and the author makes no representations or warranties of any kind, express or implied, about the completeness, accuracy, reliability, suitability or availability with respect to the information, products, services, or related graphics contained in the blog for any purpose. Any reliance placed on such information is therefore strictly at the reader's own risk.
This blog may contain statements that could be construed to relate to future results or events. Words such as "expects", "intends", "plans", "may", "could", "should", "anticipates", "likely", "believes" and words of similar import may identify forward-looking statements. These statements are not historical facts, but instead represent only the specific author's belief regarding future events, many of which, by their nature, are inherently uncertain and outside of the specific author's control. The specific author's beliefs are not the beliefs of GB Sciences, Inc., and do not represent the views or opinions of GB Sciences, Inc., unless explicitly stated.
It is possible that the actual results and financial condition of GB Sciences, Inc., may differ, possibly materially, from the anticipated results and financial conditions suggested in these forward-looking statements by the blog author. Information concerning the GB Sciences, Inc., and its business, including factors that potentially could materially affect GB Sciences, Inc., are contained in the company's filings with the Securities and Exchange Commission, available at www.sec.gov.  Any forward-looking statements included in this blog are made only as of the date of this blog, and neither the specific blog author nor GB Sciences, Inc., undertake any obligation to publicly update or correct any forward-looking statements to reflect events or circumstances that subsequently occur or of which they may hereafter become aware.
Through this website and blog you are able to link to other websites that are not under the control of the blog author or GB Sciences, Inc. The blog author and GB Sciences, Inc., have no control over the nature, content and availability of those sites. The inclusion of any links does not imply a recommendation or endorsement of the views and opinions expressed within them.
Con­tent made avail­able at the Site is pro­vided on an "as is" and "as avail­able" basis with­out war­ranties of any kind, either express or implied. Under no cir­cum­stances, as a result of your use of the Site, will the specific author or GB Sciences, Inc., be liable to you or to any other per­son for any direct, indi­rect, inci­den­tal, con­se­quen­tial, spe­cial, exem­plary or other dam­ages under any legal the­ory, includ­ing, with­out lim­i­ta­tion, tort, con­tract, strict lia­bil­ity or oth­er­wise, even if advised of the pos­si­bil­ity of such damages.
By access­ing the Site and/or read­ing its con­tent, you acknowl­edge and agree that you have read and under­stand these terms and con­di­tions, that the pro­vi­sions, dis­clo­sures and dis­claimers set forth herein are fair and rea­son­able, and that your agree­ment to fol­low and be bound by these terms and con­di­tions is vol­un­tary and is not the result of fraud, duress or undue influ­ence exer­cised upon you by any per­son or entity.