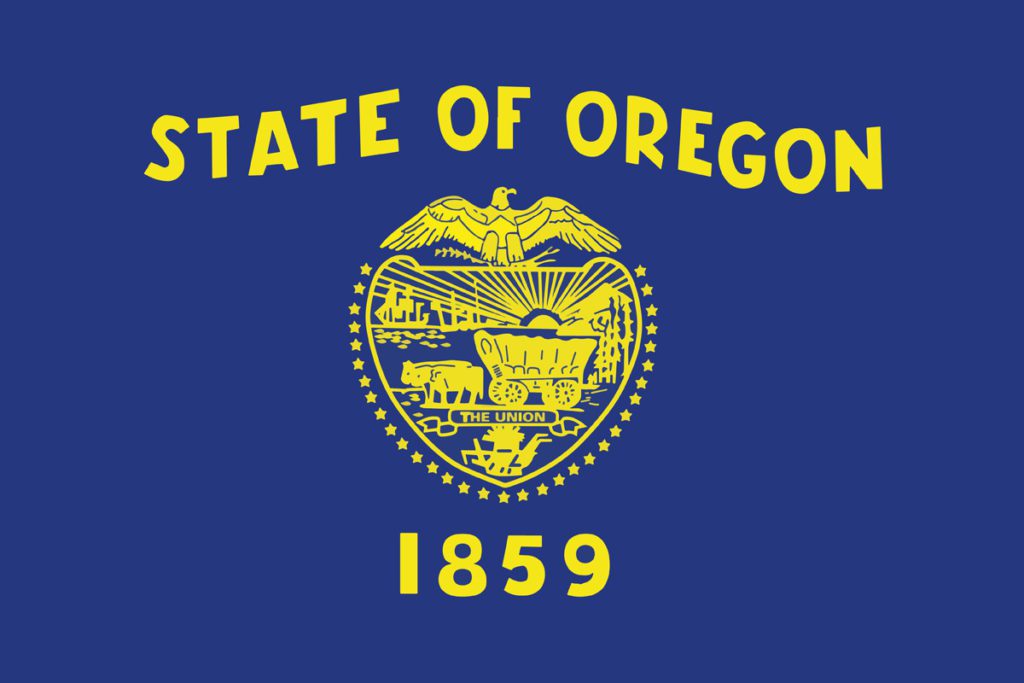 TOO MUCH OF "A GOOD THING"?
Much of Oregon is either temperate rain forest or high desert. Good growing country. The fields covered in wild flowers in the 1930s and 40s, now have a cultivated cannabis flower. Oregon was the first state in the union to decriminalize cannabis possession. Governor Tom McCall signed the legislation in 1973.
Over the years Oregon's marijuana laws have had a complicated on and off and mutated history. Public use of cannabis has been consistently illegal, as has driving under the use of intoxicants. Except for medical marijuana regulations, intentionally growing any cannabis plant was a felony until July 1, 2015.
November 1998, the Medical Marijuana Act was established by ballot measure. It allowed medical card holders to possess up to 1.5 pounds of marijuana at a time. Cardholders or caretakers or official growers for cardholders were permitted to cultivate up to 18 immature plants and 6 mature ones at a time. A grower could grow plants for up to four cardholders.
In 2014, measure 91 was passed that legalized non-medical cultivation and uses and state taxation beginning July 1, 2015. Governor Kate Brown signed a bill permitting recreational sales in dispensaries starting October 1, 2015. Later this was refined to allow retail sales of both medical and recreational cannabis. The Oregon Liquor Control Commission was designated to regulate the cannabis business and after January 1, 2017, retail businesses needed to obtain a license. Recreational users may buy up to one ounce. Federal lands and tribal lands are under federal law and possession or use of cannabis is forbidden.
By early 2017, there were 260 licensed retailers and taxed at 20% of the sale, the state earned 78 million in tax revenues. Currently, there are over 545 active retailers. Like Colorado, cities and counties can ban recreational retail establishments.
The retail stores are attractively designed with appealing displays of carefully tested cannabis, as well as hand blown glass pipes and bongs. A serious interest in the botany and chemistry of cannabis has been marked. Sale of edibles can contain 16 ounces of infused product. Beverage form can contain 72 ounces.
Oregon has not placed a cap on the number of licenses issued for cultivation in this optimal growing ecosystem. Approximately 1,000 cultivation licenses have already been issued and about the same number are currently in the process of being issued. The result has been an impressive surplus, even a glut. Cannabis prices have fallen by 50% since 2015.
Oregon supplied enough recreational cannabis last year to provide every adult resident with over 5 ounces of legal cannabis. California supplied 1.4 ounces of cannabis for every adult resident this year. Because the federal government considers cannabis a controlled substance under the Controlled Substance Act, interstate sales, which would otherwise be the logical solution, are prohibited. So competition is fierce and many competitors are trying to establish vertical business models with cultivation, production and retail stores under one company, like the Nevada business model.
Since competition has stiffened, some growers are being forced out. Because of federal laws, declaring bankruptcy is not an option. As growers are forced to try to recoup some of their losses, the underground market can kick into effect moving marijuana across state lines, contravening the federal ones. In 2017, Oregon postal agents seized 2,644 pounds of marijuana in outbound parcels. Illegal production of hash oil resulted in six lab explosions. None of this includes the miles of open freeways in the West. This is the primary reason US Attorney for Oregon, Billy Williams, issued a memorandum in May citing interstate infractions and encouragement of criminal enterprise challenging federal law. The situation is unresolved.
Other legal cultivators have realized that replacing full-THC cannabis with non-psychoactive CBD rich industrial hemp plants offers a new opportunity. Industrial hemp has a more favorably ambiguous federal status. Hemp derived CBD oils, edibles, and topical ointments are shipped out of home states and sold freely in groceries and health stores. It is a grey area and some nervousness remains. But, the medicinal benefits of CBD products are receiving more recognition daily from establishment sources and the market appears slated for growth.
Urban areas of Oregon have recently undergone an almost startling surge of population growth, partially due to the vaunted liberal leanings. The "good things" arising from these attitudes have included a serious, well cultivated cannabis market. Can there be too much of a "good thing"? Will this innovative state will iron out the wrinkles of its new surplus and renew a thriving market?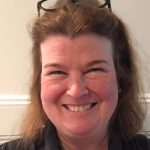 A marketing and publishing professional and the Director of Publicity at GB Sciences, Liz Bianco monitors media activity and co-writes the "State of the States" on cannabis in America.
---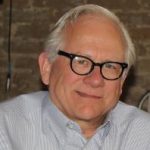 A consultant and co-author with Meredith Patterson of "Pillars of Brain Health" at BrainstormMindFitness.com, Pete Goodwin does research and co-writes the State of the States blog.

---
DISCLAIMER REGARDING SITE CONTENT AND RELATED MATERIALS
Please read these terms and con­di­tions fully and care­fully. If you do not agree to be bound to each and every term and con­di­tion set forth herein, please exit the Site and do not access, read or oth­er­wise use infor­ma­tion pro­vided herein.
The blog pro­vides only gen­eral infor­ma­tion and dis­cus­sion about med­i­cine, health and related sub­jects. Any views or opinions represented in this blog are personal and belong solely to the specific author and do not represent those of people, academic, hospital, practice or other institutions or organizations that the author may or may not be associated with in professional or personal capacity, and do not represent the views or opinions of GB Sciences, Inc., unless explicitly stated.
The words and other con­tent pro­vided in this blog, and in any linked mate­ri­als, are not intended and should not be con­strued as med­ical advice. Noth­ing con­tained in the Site is intended to estab­lish a physician-patient rela­tion­ship, to replace the ser­vices of a trained physi­cian or health care pro­fes­sional, or oth­er­wise to be a sub­sti­tute for pro­fes­sional med­ical advice, diag­no­sis, or treatment. If the reader or any other per­son has a med­ical con­cern, he or she should con­sult with an appropriately-licensed physi­cian or other health care worker. The information is provided by the specific author and the author makes no representations or warranties of any kind, express or implied, about the completeness, accuracy, reliability, suitability or availability with respect to the information, products, services, or related graphics contained in the blog for any purpose. Any reliance placed on such information is therefore strictly at the reader's own risk.
This blog may contain statements that could be construed to relate to future results or events. Words such as "expects", "intends", "plans", "may", "could", "should", "anticipates", "likely", "believes" and words of similar import may identify forward-looking statements. These statements are not historical facts, but instead represent only the specific author's belief regarding future events, many of which, by their nature, are inherently uncertain and outside of the specific author's control. The specific author's beliefs are not the beliefs of GB Sciences, Inc., and do not represent the views or opinions of GB Sciences, Inc., unless explicitly stated.
It is possible that the actual results and financial condition of GB Sciences, Inc., may differ, possibly materially, from the anticipated results and financial conditions suggested in these forward-looking statements by the blog author. Information concerning the GB Sciences, Inc., and its business, including factors that potentially could materially affect GB Sciences, Inc., are contained in the company's filings with the Securities and Exchange Commission, available at www.sec.gov.  Any forward-looking statements included in this blog are made only as of the date of this blog, and neither the specific blog author nor GB Sciences, Inc., undertake any obligation to publicly update or correct any forward-looking statements to reflect events or circumstances that subsequently occur or of which they may hereafter become aware.
Through this website and blog you are able to link to other websites that are not under the control of the blog author or GB Sciences, Inc. The blog author and GB Sciences, Inc., have no control over the nature, content and availability of those sites. The inclusion of any links does not imply a recommendation or endorsement of the views and opinions expressed within them.
Con­tent made avail­able at the Site is pro­vided on an "as is" and "as avail­able" basis with­out war­ranties of any kind, either express or implied. Under no cir­cum­stances, as a result of your use of the Site, will the specific author or GB Sciences, Inc., be liable to you or to any other per­son for any direct, indi­rect, inci­den­tal, con­se­quen­tial, spe­cial, exem­plary or other dam­ages under any legal the­ory, includ­ing, with­out lim­i­ta­tion, tort, con­tract, strict lia­bil­ity or oth­er­wise, even if advised of the pos­si­bil­ity of such damages.
By access­ing the Site and/or read­ing its con­tent, you acknowl­edge and agree that you have read and under­stand these terms and con­di­tions, that the pro­vi­sions, dis­clo­sures and dis­claimers set forth herein are fair and rea­son­able, and that your agree­ment to fol­low and be bound by these terms and con­di­tions is vol­un­tary and is not the result of fraud, duress or undue influ­ence exer­cised upon you by any per­son or entity.