Going Low and Slow: Dosing and Cannabis
From the get- go in nursing school, we nurses learn the "five rights" of medication administration:  right time, right patient, right medication, right route and, so very important, the right dose.  A medication error can have grave consequences and it's easy to miss something when doling out drugs on a busy shift.  Fortunately, the pharmacists have our back and they endeavor to make the instructions and packaging incredibly clear.  And if there's any question about a drug being mis-labeled or wrongly prescribed, I've got my trusty Mosby Nursing Drug Manual, 2018 edition, which occupies a permanent spot in my nursing tote.
But I'm learning that with medical cannabis, even with non-psychotropic formulas, we are in the Wild West of discovery.  What dosage exactly?  From pioneering practitioners in the medical cannabis realm, the answer seems to be "it all depends" followed by the mantra "go low and go slow."
For example, a company that sells practitioner-only hemp-derived CBD has been courting my business with their new pharma-grade tinctures and pills.  The product literature is clear about the number of milligrams in each dropper or capsule but the "recommended dose" is vague – it just states that it depends upon the person, their metabolism, health factors and how their CB receptors are clustered in the body.
Looking at using cannabis for any medical purpose takes some re-thinking for both practitioner and patient.  We are accustomed to higher doses generally resulting in a stronger therapeutic effect (along with the higher likelihood of adverse effects).  This is called a monophasic dose-response relationship.
But cannabis doesn't work this way at all and the dosing range is broad.  Some patients benefit from "micro-dosing", which is taking the tiniest amount possible to reap the desired benefits.   Micro-dosing is growing in popularity.  In fact, taking small amounts of cannabis, whether it's THC-heavy or primarily CBD, can sometimes produce a superior therapeutic effect than taking a larger dose.
Go figure.  The "less is more" approach is possible because of the highly sensitive endocannabinoid system (ECS) that is part of our own physiology, a system designed to maintain balance above all else. When the cannabinoid receptors become overstimulated by higher doses, the cells retract, where they are either recycled or degraded. As cannabinoid receptor levels diminish, the effects of cannabis also decrease, especially when the dose is ramped up.
The experience of a drug becoming less effective as it's taken more frequently and in higher doses is not uncommon to anyone who's taken a prescription medication.  It's known as "tolerance-building" and can be true for cannabis usage as well.
The solution for tolerance building is called a "tolerance break" in cannabis language.  In the medical world for tolerance building and other reasons, we call for a "drug holiday."  Just like it sounds, a tolerance break, sometimes called a t-break, is just that – a short-term break from cannabis to clear one's head and body of cannabinoids. Some consumers benefit from reducing their rate of consumption, while others choose to abstain completely for a set duration.  Even just a few days without cannabis will result in a return of more profound effects, while abstaining for a week or two will get the person "over the hump."   To really clear out the system, especially the stubborn THC, at least 30 days is advised.  It all depends upon the person, their consumption patterns and what they are trying to achieve.
An ideal dose, be it for cannabis or for certain types of drugs, falls in what's called the "therapeutic window".  That's the range between the lowest effective dose and the dose that produces unwanted side effects. People who are new to taking cannabis usually have a very narrow therapeutic window; for regular users the window is wider.  People build tolerance to the various effects of cannabis at different rates. By adding CBD to THC, the therapeutic window becomes even wider.
Interestingly, cannabis can produce the opposite effect when giving the same dose and strain to different people. For example, anxious people who take cannabis may relax and feel sleepy while non-anxious people who take the same dose can become anxious and more alert.
For all of these reasons, dosing medical cannabis can be tricky since it is so very individual.  So here are some starting recommendations if you're a bit lost in the vast landscape of botanical medicine.
For dried flowers, a good measure of a "dose" is 0.25 to 0.5 grams of either high-THC or high-CBD cannabis. When just starting out, many people find that consuming about 0.25 grams is an easy way to test their reaction to the herb.0.25 grams (about half of a pre-measured rolled marijuana cigarette.)
A single dose of an edible is 10 mg of either THC or CBD. After testing out a single dose, most medical cannabis patients are recommended to increase in increments of 5 mg until the desired effects are achieved.  But be careful, depending on how your body metabolizes the cannabis, it can take between 30 minutes and two full hours before the effects of the edible present themselves. The enticing gummy edibles may look innocuous enough but orally-ingested cannabis is powerful.  Talk to anyone who has overdone edibles and you'll hear a woeful tale.
Full-extract oil is considered one of the most potent forms of medical cannabis.  It's highly concentrated, which means that it can have powerful effects on the brain and body. When first starting out with full-extract medical cannabis oil, most patients take a tiny grain-of-rice-size droplet. At this small dose, the dose might be repeated three to four times per day. For the most part, a standard dose of an oral CBD extract begins at 10 mg.
For self-help, the web is awash with useful calculators for determining the optimal dose based on the particular content in the bottle and the person's weight.  However, the options for patients who are shop at dispensaries are limitless – should you vape, inhale, eat or rub a salve into the skin?  Products are not standardized so higher doses might be easy to miss and packaging labels can be confusing.
One day cannabis will make a proper place for itself in my Drug Reference handbook, sandwiched somewhere between Calcium Carbonate and Carbamazepine.  There I will be able to quickly find recommended dosage, interactions and side effects, all prudently color-coded to cut to the chase.  I look forward to reading that chapter.
Meredith Patterson, RN, BSN, CRRN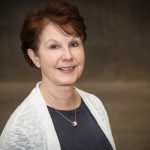 Meredith Patterson is a nurse specializing in neurology. She writes about the brain and brain health at her blog – www.BrainStormmindfitness.com.

---
DISCLAIMER REGARDING SITE CONTENT AND RELATED MATERIALS
Please read these terms and con­di­tions fully and care­fully. If you do not agree to be bound to each and every term and con­di­tion set forth herein, please exit the Site and do not access, read or oth­er­wise use infor­ma­tion pro­vided herein.
The blog pro­vides only gen­eral infor­ma­tion and dis­cus­sion about med­i­cine, health and related sub­jects. Any views or opinions represented in this blog are personal and belong solely to the specific author and do not represent those of people, academic, hospital, practice or other institutions or organizations that the author may or may not be associated with in professional or personal capacity, and do not represent the views or opinions of GB Sciences, Inc., unless explicitly stated.
The words and other con­tent pro­vided in this blog, and in any linked mate­ri­als, are not intended and should not be con­strued as med­ical advice. Noth­ing con­tained in the Site is intended to estab­lish a physician-patient rela­tion­ship, to replace the ser­vices of a trained physi­cian or health care pro­fes­sional, or oth­er­wise to be a sub­sti­tute for pro­fes­sional med­ical advice, diag­no­sis, or treatment. If the reader or any other per­son has a med­ical con­cern, he or she should con­sult with an appropriately-licensed physi­cian or other health care worker. The information is provided by the specific author and the author makes no representations or warranties of any kind, express or implied, about the completeness, accuracy, reliability, suitability or availability with respect to the information, products, services, or related graphics contained in the blog for any purpose. Any reliance placed on such information is therefore strictly at the reader's own risk.
This blog may contain statements that could be construed to relate to future results or events. Words such as "expects", "intends", "plans", "may", "could", "should", "anticipates", "likely", "believes" and words of similar import may identify forward-looking statements. These statements are not historical facts, but instead represent only the specific author's belief regarding future events, many of which, by their nature, are inherently uncertain and outside of the specific author's control. The specific author's beliefs are not the beliefs of GB Sciences, Inc., and do not represent the views or opinions of GB Sciences, Inc., unless explicitly stated.
It is possible that the actual results and financial condition of GB Sciences, Inc., may differ, possibly materially, from the anticipated results and financial conditions suggested in these forward-looking statements by the blog author. Information concerning the GB Sciences, Inc., and its business, including factors that potentially could materially affect GB Sciences, Inc., are contained in the company's filings with the Securities and Exchange Commission, available at www.sec.gov.  Any forward-looking statements included in this blog are made only as of the date of this blog, and neither the specific blog author nor GB Sciences, Inc., undertake any obligation to publicly update or correct any forward-looking statements to reflect events or circumstances that subsequently occur or of which they may hereafter become aware.
Through this website and blog you are able to link to other websites that are not under the control of the blog author or GB Sciences, Inc. The blog author and GB Sciences, Inc., have no control over the nature, content and availability of those sites. The inclusion of any links does not imply a recommendation or endorsement of the views and opinions expressed within them.
Con­tent made avail­able at the Site is pro­vided on an "as is" and "as avail­able" basis with­out war­ranties of any kind, either express or implied. Under no cir­cum­stances, as a result of your use of the Site, will the specific author or GB Sciences, Inc., be liable to you or to any other per­son for any direct, indi­rect, inci­den­tal, con­se­quen­tial, spe­cial, exem­plary or other dam­ages under any legal the­ory, includ­ing, with­out lim­i­ta­tion, tort, con­tract, strict lia­bil­ity or oth­er­wise, even if advised of the pos­si­bil­ity of such damages.
By access­ing the Site and/or read­ing its con­tent, you acknowl­edge and agree that you have read and under­stand these terms and con­di­tions, that the pro­vi­sions, dis­clo­sures and dis­claimers set forth herein are fair and rea­son­able, and that your agree­ment to fol­low and be bound by these terms and con­di­tions is vol­un­tary and is not the result of fraud, duress or undue influ­ence exer­cised upon you by any per­son or entity.