The State of Alaska: Boom or Bust?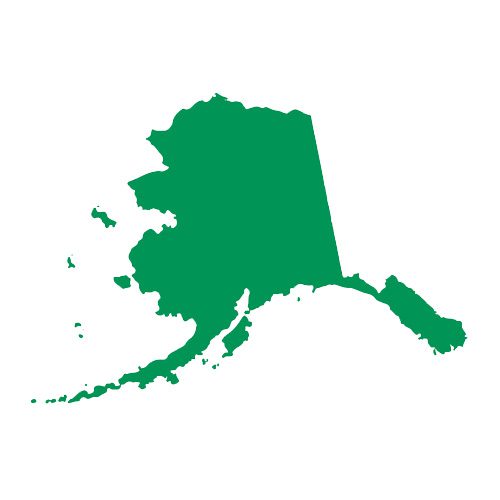 Alaska knows cannabis. Marijuana was growing in the shadow of the towering Matanuska Mountain Range when in 1975 the Supreme Court of Alaska ruled in Ravin v. State that the state constitution built in a resident's right to privacy and that included the right to cultivate, possess and consume cannabis in the privacy of a resident's home. Over the years a complex thicket of laws ensued, creating work for cannabis lawyers since.
On November 3, 1998, Alaska formally legalized the use of medicinal marijuana. Medical marijuana requires a doctor's prescription and application for a Marijuana Registry Card. Some concern exists among applicants that this could affect their ability to purchase firearms. If cannabis is for a minor, written permission of the parents who are designated caretakers is required with a prescription.
November of 2014 recreational cannabis was legalized for residents over the age of 21 to be consumed in private. Initially six plants were allowed in the home with no more than three flowering, one to four ounces. Later this was doubled for two adults living in the home, always away from windows. For hash or concentrates, 3 ounces per person were stipulated.
Store dispensaries for cannabis arrived late. Governed by the Alcohol and Marijuana Control Board, a surge of almost twenty opened in 2017. Yelp rates them. Tourists and residents can purchase one ounce for about $22.00 dollars in cash. The dispensaries have struggled to keep up with the demand. The marijuana is taxed, not by percentage of sales but by quantity sold. $50.00 per ounce for buds and $15.00 per ounce for leaf, stem, etc. Taxes reached almost a million dollars last year.
When cannabis is transported by car, it must be in a sealed container, preferably in the trunk. Passengers may not smoke. Driving when high can lead to a DUI and serious consequences. Smoking is strictly prohibited anyplace near minors like schools or recreational areas. Also, in correctional or medical facilities or public areas such as airports, use is prohibited. Federal parks, preserves, and buildings are naturally off limits. Cannabis may not be taken out of state and is illegal in cruise ships and planes.
Alaska is exuberant in feelings about cannabis, but anxious to stay below the federal radar. For this reason, a cannabis club, Pot Luck Events, opened in 2015 was recently closed by the state for various infractions. Until a workable business model for marijuana lounges can be devised by the Control Board, any potential clubs are in limbo.
By referendum, established villages, as well as boroughs and cities may opt to remain "dry" for alcohol business or likewise, opt out of the commercial marijuana industry. Palmer/ Wasilla, near Anchorage by Alaska standards, have chosen to do so.
The federal restrictions on cannabis create a variety of problems. The most serious may the difficulties of conducting a business in cash.  Movement of cash is expensive and dangerous.  In the U.S., several robberies have occurred because suitable baking arrangements are obstructed by federal law.  Alaska was also forced to shut down a lab for state mandated testing of marijuana when Wells Fargo pulled the mortgage after the bank realized that the building was being used in a cannabis related business.
To address these problems, Jeff Merkley of Oregon and Lisa Murkowski of Alaska have introduced a measure with a bipartisan group of senators to be able to deposit receipts in the bank as other businesses do. This is the Secure and Fair Enforcement Banking Act of 2017 (SAFE). Representative Ed Permutter of Colorado introduced a companion bill in the House. Other initial sponsors of the Senate bill included Ron Wyden, Rand Paul, Patty Murray, Elizabeth Warren, Catherine Cortez Masto and Brian Schatz. Michael Bennet and Corey Gardner joined later.
Late March a bill known as the Rohrabacker-Blumenauer bill passed which will protect medical cannabis from federal interference. As public pressure encourages such legislative efforts, major and sometimes dangerous stumbling blocks for the cannabis industry can be removed and Alaska's often uninhibited enthusiasm for cannabis can proceed unhindered.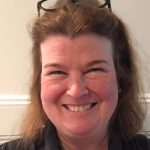 A marketing and publishing professional and the Director of Publicity at GB Sciences, Liz Bianco monitors media activity and the "State of the States" on cannabis in America.
---
DISCLAIMER REGARDING SITE CONTENT AND RELATED MATERIALS
Please read these terms and con­di­tions fully and care­fully. If you do not agree to be bound to each and every term and con­di­tion set forth herein, please exit the Site and do not access, read or oth­er­wise use infor­ma­tion pro­vided herein.
The blog pro­vides only gen­eral infor­ma­tion and dis­cus­sion about med­i­cine, health and related sub­jects. Any views or opinions represented in this blog are personal and belong solely to the specific author and do not represent those of people, academic, hospital, practice or other institutions or organizations that the author may or may not be associated with in professional or personal capacity, and do not represent the views or opinions of GB Sciences, Inc., unless explicitly stated.
The words and other con­tent pro­vided in this blog, and in any linked mate­ri­als, are not intended and should not be con­strued as med­ical advice. Noth­ing con­tained in the Site is intended to estab­lish a physician-patient rela­tion­ship, to replace the ser­vices of a trained physi­cian or health care pro­fes­sional, or oth­er­wise to be a sub­sti­tute for pro­fes­sional med­ical advice, diag­no­sis, or treatment. If the reader or any other per­son has a med­ical con­cern, he or she should con­sult with an appropriately-licensed physi­cian or other health care worker. The information is provided by the specific author and the author makes no representations or warranties of any kind, express or implied, about the completeness, accuracy, reliability, suitability or availability with respect to the information, products, services, or related graphics contained in the blog for any purpose. Any reliance placed on such information is therefore strictly at the reader's own risk.
This blog may contain statements that could be construed to relate to future results or events. Words such as "expects", "intends", "plans", "may", "could", "should", "anticipates", "likely", "believes" and words of similar import may identify forward-looking statements. These statements are not historical facts, but instead represent only the specific author's belief regarding future events, many of which, by their nature, are inherently uncertain and outside of the specific author's control. The specific author's beliefs are not the beliefs of GB Sciences, Inc., and do not represent the views or opinions of GB Sciences, Inc., unless explicitly stated.
It is possible that the actual results and financial condition of GB Sciences, Inc., may differ, possibly materially, from the anticipated results and financial conditions suggested in these forward-looking statements by the blog author. Information concerning the GB Sciences, Inc., and its business, including factors that potentially could materially affect GB Sciences, Inc., are contained in the company's filings with the Securities and Exchange Commission, available at www.sec.gov.  Any forward-looking statements included in this blog are made only as of the date of this blog, and neither the specific blog author nor GB Sciences, Inc., undertake any obligation to publicly update or correct any forward-looking statements to reflect events or circumstances that subsequently occur or of which they may hereafter become aware.
Through this website and blog you are able to link to other websites that are not under the control of the blog author or GB Sciences, Inc. The blog author and GB Sciences, Inc., have no control over the nature, content and availability of those sites. The inclusion of any links does not imply a recommendation or endorsement of the views and opinions expressed within them.
Con­tent made avail­able at the Site is pro­vided on an "as is" and "as avail­able" basis with­out war­ranties of any kind, either express or implied. Under no cir­cum­stances, as a result of your use of the Site, will the specific author or GB Sciences, Inc., be liable to you or to any other per­son for any direct, indi­rect, inci­den­tal, con­se­quen­tial, spe­cial, exem­plary or other dam­ages under any legal the­ory, includ­ing, with­out lim­i­ta­tion, tort, con­tract, strict lia­bil­ity or oth­er­wise, even if advised of the pos­si­bil­ity of such damages.
By access­ing the Site and/or read­ing its con­tent, you acknowl­edge and agree that you have read and under­stand these terms and con­di­tions, that the pro­vi­sions, dis­clo­sures and dis­claimers set forth herein are fair and rea­son­able, and that your agree­ment to fol­low and be bound by these terms and con­di­tions is vol­un­tary and is not the result of fraud, duress or undue influ­ence exer­cised upon you by any per­son or entity.