Cannabis and Dementia:
When the Mind Won't Rest
My friend, a nurse colleague who manages a local memory care facility, is struggling with a seemingly unsolvable problem involving one of her patients.  An elderly woman with progressed Alzheimer's disease, "Mrs. W." is exhausting the staff.  She is restless, constantly pacing the hallways, not sitting still for a minute, even for mealtimes. She doesn't speak except in fragments and she frequently bursts into tears for no ostensible reason.  Her frantic energy is a problem as she can manage only a few steps without losing her balance.  She's already fallen twice, narrowly avoiding a fracture on her tiny frame.   So the staff chases around after her all day, trying to protect her from herself, pleading with her to stop, rest, eat.
What to do?  In the old days, nursing facilities could physically restrain their residents by securing a discreet wheelchair seatbelt or strapping a tray table around their waist and under their arms, like a cage.  But those times are (thankfully) over and most facilities are "restraint free" by law.  Various anti-anxiety and sleep medications have been prescribed for Mrs. W but when the drugs kick in they just make her groggy. She sleeps most of the day depriving her of any semblance of a decent sleep/wake cycle.  Other medications intended to calm her have the opposite effect, increasing her anxiety and confusion, loosening her tenuous grasp on daily life.
Sometimes it's not the primary symptom of disease (such as memory loss with Alzheimer's) that is most problematic for patients, their families and caregivers.  Instead, it's the delicate dance of managing the accompanying problems that can occur with cognitive disturbance – poor judgment, poor balance, poor appetite, and poor self-control.   Although we try to explain away the weight loss, the insomnia and the erratic behavior as "part of the disease", we are still left with witnessing the torment of a mind that has become unable to calm itself.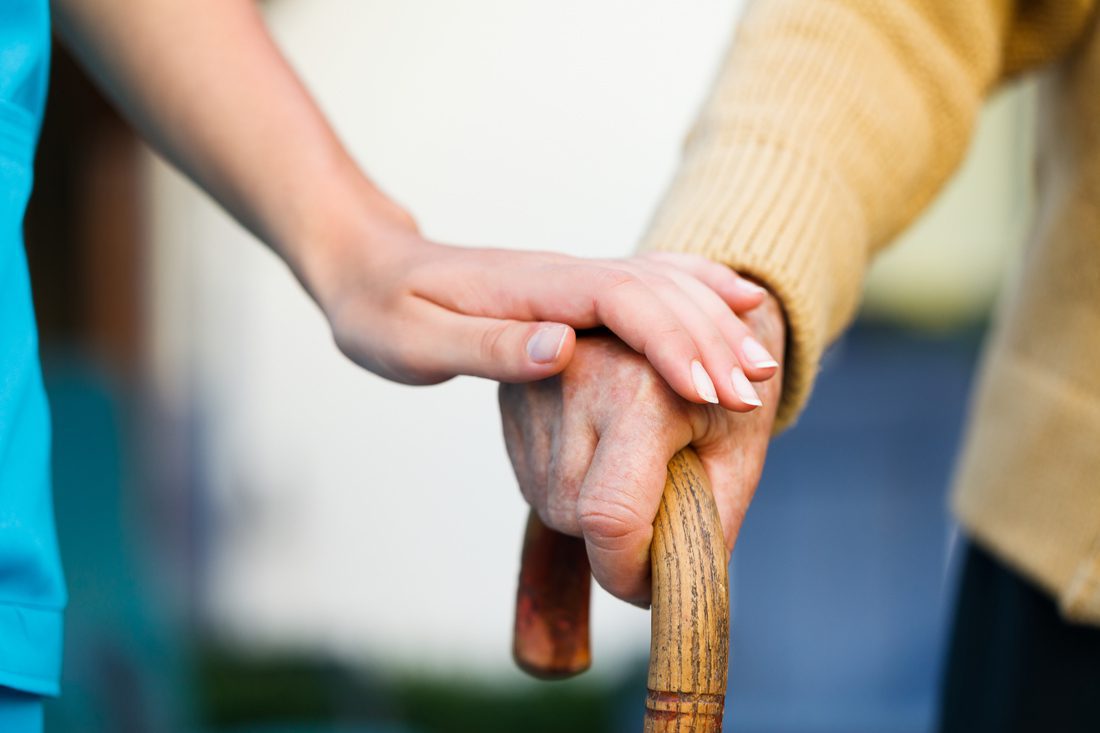 Medical researchers and lay people have wondered about the use of cannabis compounds for Alzheimer's disease, given their ability to reduce anxiety and aggression in the general population. Laboratory studies of cannabinoids in Alzheimer's disease have even suggested a benefit on how dementia affects the body and brain, perhaps because of their anti-inflammatory effects.  With what we know now, don't cannabinoids seem to be the perfect drugs to treat agitation and aggression in Alzheimer's disease patients? Or at the least, to be an adjunct to existing treatments?
Bear in mind, too, that Alzheimer's disease is just one form of dementia, albeit the most common variety.  In fact there are several types of dementias, differing in origin but presenting similar symptoms.  The practitioner must act as detective to determine what's underlying the confusion, the profound loss of memory and the bizarre behaviors their patients exhibit.  Did the person have a series of strokes?   Did they abuse alcohol?  Did they suffer from intractable depression?  Experience multiple concussions in their lifetimes?  The "other dementias" are just as troublesome and behaviorally complex as Alzheimer's.  Yet the language contained within state laws defines the qualifying condition for medical cannabis as only "Alzheimer's dementia".    This makes no sense to me at all – my best guess is that the lawmakers, like much of the general public, think that "Alzheimer's" and "dementia" have the same definition.
My own experience with dementia patients and prescription drugs for agitation is a running conversation with the physician that starts and ends with "Let's try this."  The goal is to calm but not to sedate.    So we try low doses of anti-psychotics, perhaps combined with an anti-depressant.  We rely on "as needed" anti-anxiety agents such as Xanax and Ativan.   But it's widely agreed that all of these drugs are potentially harmful and the side effects so terrible that the drug must often be discontinued.  The two types of FDA- approved cognitive enhancers, memantine and the cholinesterase inhibitors, are not treatments for acute agitation at all.
I must tell you that as a nurse who partners  with GB Sciences, a medical cannabis company that is located in Las Vegas, NV, I am regularly asked, furtively or openly, if I have access to cannabis to help a given condition, the most common being agitation and anxiousness.  I have ceased being astonished that most of these queries come from elderly men and women as they chat with me after a Sunday church service.
When a dementia patient becomes impossible to calm, their frazzled caregivers often become ill themselves from exhaustion and stress.  They desperately seek help for their loved one– in hospital emergency rooms, from friends and family members and from prescribed and non-prescribed medicines and herbs.  One woman told me that the only way she could get her mother to sleep was to coax her into drinking liquid Benadryl mixed with wine.  Another woman spent a full day driving from facility to facility seeking placement for her husband, a former college football lineman who had lost his cognition (and often his temper) but not his physical prowess.
In an ideal health care world, dementia patients are cared for in loving communities or individual homes with activity-packed calendars and lots of highly-trained, sensitive caregivers.    These days professional caregivers are taught to use "restraint alternatives" – keeping a patient occupied with an activity or diversion, rather than using a physical or chemical restraint (medication). They are instructed to look for the underlying cause of the agitation and then to remove it or adjust the environment accordingly.    But a progressed dementia patient cannot tell you they have a toothache, that they badly need to pee, or that their pain is a 7 on a scale from one to ten.
Meanwhile, Mrs. W continues her frenzied pacing and crying.  My nurse-manager friend is doing everything she can to try to keep the staff encouraged but "there are just not enough of us and sometimes nothing works.    We've tried everything we can think of.  If only we had something else to calm her down."
If only.
Meredith Patterson, RN, BSN, CRRN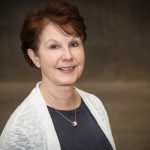 Meredith Patterson is a nurse specializing in neurology. She writes about the brain and brain health at her blog – www.BrainStormmindfitness.com.

---
DISCLAIMER REGARDING SITE CONTENT AND RELATED MATERIALS
Please read these terms and con­di­tions fully and care­fully. If you do not agree to be bound to each and every term and con­di­tion set forth herein, please exit the Site and do not access, read or oth­er­wise use infor­ma­tion pro­vided herein.
The blog pro­vides only gen­eral infor­ma­tion and dis­cus­sion about med­i­cine, health and related sub­jects. Any views or opinions represented in this blog are personal and belong solely to the specific author and do not represent those of people, academic, hospital, practice or other institutions or organizations that the author may or may not be associated with in professional or personal capacity, and do not represent the views or opinions of GB Sciences, Inc., unless explicitly stated.
The words and other con­tent pro­vided in this blog, and in any linked mate­ri­als, are not intended and should not be con­strued as med­ical advice. Noth­ing con­tained in the Site is intended to estab­lish a physician-patient rela­tion­ship, to replace the ser­vices of a trained physi­cian or health care pro­fes­sional, or oth­er­wise to be a sub­sti­tute for pro­fes­sional med­ical advice, diag­no­sis, or treatment. If the reader or any other per­son has a med­ical con­cern, he or she should con­sult with an appropriately-licensed physi­cian or other health care worker. The information is provided by the specific author and the author makes no representations or warranties of any kind, express or implied, about the completeness, accuracy, reliability, suitability or availability with respect to the information, products, services, or related graphics contained in the blog for any purpose. Any reliance placed on such information is therefore strictly at the reader's own risk.
This blog may contain statements that could be construed to relate to future results or events. Words such as "expects", "intends", "plans", "may", "could", "should", "anticipates", "likely", "believes" and words of similar import may identify forward-looking statements. These statements are not historical facts, but instead represent only the specific author's belief regarding future events, many of which, by their nature, are inherently uncertain and outside of the specific author's control. The specific author's beliefs are not the beliefs of GB Sciences, Inc., and do not represent the views or opinions of GB Sciences, Inc., unless explicitly stated.
It is possible that the actual results and financial condition of GB Sciences, Inc., may differ, possibly materially, from the anticipated results and financial conditions suggested in these forward-looking statements by the blog author. Information concerning the GB Sciences, Inc., and its business, including factors that potentially could materially affect GB Sciences, Inc., are contained in the company's filings with the Securities and Exchange Commission, available at www.sec.gov.  Any forward-looking statements included in this blog are made only as of the date of this blog, and neither the specific blog author nor GB Sciences, Inc., undertake any obligation to publicly update or correct any forward-looking statements to reflect events or circumstances that subsequently occur or of which they may hereafter become aware.
Through this website and blog you are able to link to other websites that are not under the control of the blog author or GB Sciences, Inc. The blog author and GB Sciences, Inc., have no control over the nature, content and availability of those sites. The inclusion of any links does not imply a recommendation or endorsement of the views and opinions expressed within them.
Con­tent made avail­able at the Site is pro­vided on an "as is" and "as avail­able" basis with­out war­ranties of any kind, either express or implied. Under no cir­cum­stances, as a result of your use of the Site, will the specific author or GB Sciences, Inc., be liable to you or to any other per­son for any direct, indi­rect, inci­den­tal, con­se­quen­tial, spe­cial, exem­plary or other dam­ages under any legal the­ory, includ­ing, with­out lim­i­ta­tion, tort, con­tract, strict lia­bil­ity or oth­er­wise, even if advised of the pos­si­bil­ity of such damages.
By access­ing the Site and/or read­ing its con­tent, you acknowl­edge and agree that you have read and under­stand these terms and con­di­tions, that the pro­vi­sions, dis­clo­sures and dis­claimers set forth herein are fair and rea­son­able, and that your agree­ment to fol­low and be bound by these terms and con­di­tions is vol­un­tary and is not the result of fraud, duress or undue influ­ence exer­cised upon you by any per­son or entity.