MAINE: The State Of Gifting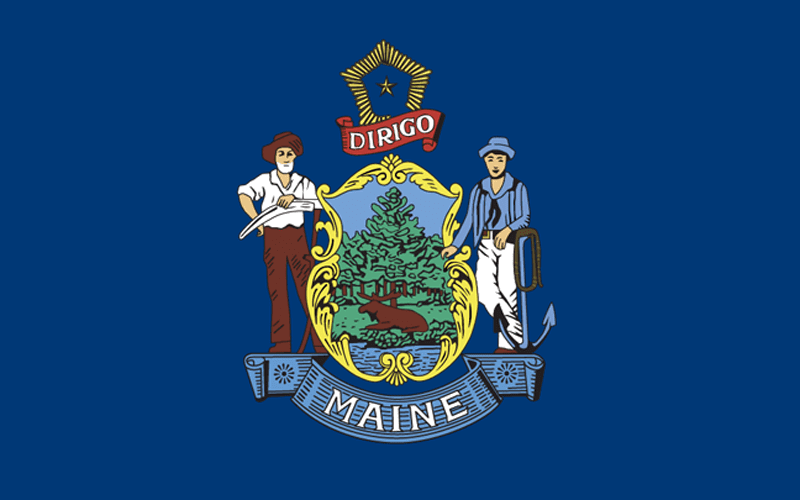 MAINE: The State Of Gifting
On November 02, 1999 the Maine State legislature passed a bill removing all state-level criminal penalties for the use, possession and cultivation of marijuana for patients who have received a recommendation from a physician stating that he or she may benefit from the medical use of marijuana.  Patients may now possess up to two and a half ounces of marijuana.
Approved conditions include: cancer, PTSD HIV / AIDS, hepatitis C, Alzheimer's disease, Crohn's disease, amyotrophic lateral sclerosis, cachexia or wasting syndrome, severe nausea, chronic intractable pain, glaucoma, severe and persistent muscle spasms including multiple sclerosis, and seizures including epilepsy.
To become an approved medical marijuana patient in Maine the applicant must have a valid Maine I.D. as proof of residency or and out-of-state I.D, or a passport and a copy of a utility bill proving residency in Maine.
The patient must provide documentation from a primary care physician licensed in Maine indicating a diagnosis for one of the approved ailments.
In 2016 the Maine voters approved the use of recreational marijuana and it is now legal for any Maine resident posses and use marijuana for recreational purposes.  However there's a catch, and it's a big one.  It is still illegal to purchase marijuana for recreational use.  This seeming conundrum has resulted from Maine's Governor, Paul LePage's opposition to the legalization of recreational marijuana.  So far the Governor has not appointed an agency to establish the rules for the distribution, licensing and taxation of marijuana.  So even though you can legally possess and use marijuana in Maine for recreational purposes you can't legally purchase any.
Ever resourceful, Mainers have found a potential work around this enigma.  The Pine Tree State's residents have developed a so-called "gift economy" wherein dispensers trade marijuana for other like-value goods or services.  The State legislature has deemed this practice illegal in large part because the practice of "gifting" marijuana side steps the lucrative potential taxes that would be levied if the transaction was based on a monetary payment.
Thus far State police have been lax in enforcing penalties for the practice and some state policemen are unaware that gifting is happening in the state.
Governor LePage has delayed legal retail sales until 2019 or later.  It remains to be seen how this will be sorted out.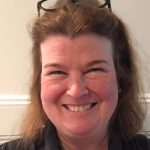 A marketing and publishing professional and the Director of Publicity at GB Sciences, Liz Bianco monitors media activity and the "State of the States" on cannabis in America.
---
DISCLAIMER REGARDING SITE CONTENT AND RELATED MATERIALS
Please read these terms and con­di­tions fully and care­fully. If you do not agree to be bound to each and every term and con­di­tion set forth herein, please exit the Site and do not access, read or oth­er­wise use infor­ma­tion pro­vided herein.
The blog pro­vides only gen­eral infor­ma­tion and dis­cus­sion about med­i­cine, health and related sub­jects. Any views or opinions represented in this blog are personal and belong solely to the specific author and do not represent those of people, academic, hospital, practice or other institutions or organizations that the author may or may not be associated with in professional or personal capacity, and do not represent the views or opinions of GB Sciences, Inc., unless explicitly stated.
The words and other con­tent pro­vided in this blog, and in any linked mate­ri­als, are not intended and should not be con­strued as med­ical advice. Noth­ing con­tained in the Site is intended to estab­lish a physician-patient rela­tion­ship, to replace the ser­vices of a trained physi­cian or health care pro­fes­sional, or oth­er­wise to be a sub­sti­tute for pro­fes­sional med­ical advice, diag­no­sis, or treatment. If the reader or any other per­son has a med­ical con­cern, he or she should con­sult with an appropriately-licensed physi­cian or other health care worker. The information is provided by the specific author and the author makes no representations or warranties of any kind, express or implied, about the completeness, accuracy, reliability, suitability or availability with respect to the information, products, services, or related graphics contained in the blog for any purpose. Any reliance placed on such information is therefore strictly at the reader's own risk.
This blog may contain statements that could be construed to relate to future results or events. Words such as "expects", "intends", "plans", "may", "could", "should", "anticipates", "likely", "believes" and words of similar import may identify forward-looking statements. These statements are not historical facts, but instead represent only the specific author's belief regarding future events, many of which, by their nature, are inherently uncertain and outside of the specific author's control. The specific author's beliefs are not the beliefs of GB Sciences, Inc., and do not represent the views or opinions of GB Sciences, Inc., unless explicitly stated.
It is possible that the actual results and financial condition of GB Sciences, Inc., may differ, possibly materially, from the anticipated results and financial conditions suggested in these forward-looking statements by the blog author. Information concerning the GB Sciences, Inc., and its business, including factors that potentially could materially affect GB Sciences, Inc., are contained in the company's filings with the Securities and Exchange Commission, available at www.sec.gov.  Any forward-looking statements included in this blog are made only as of the date of this blog, and neither the specific blog author nor GB Sciences, Inc., undertake any obligation to publicly update or correct any forward-looking statements to reflect events or circumstances that subsequently occur or of which they may hereafter become aware.
Through this website and blog you are able to link to other websites that are not under the control of the blog author or GB Sciences, Inc. The blog author and GB Sciences, Inc., have no control over the nature, content and availability of those sites. The inclusion of any links does not imply a recommendation or endorsement of the views and opinions expressed within them.
Con­tent made avail­able at the Site is pro­vided on an "as is" and "as avail­able" basis with­out war­ranties of any kind, either express or implied. Under no cir­cum­stances, as a result of your use of the Site, will the specific author or GB Sciences, Inc., be liable to you or to any other per­son for any direct, indi­rect, inci­den­tal, con­se­quen­tial, spe­cial, exem­plary or other dam­ages under any legal the­ory, includ­ing, with­out lim­i­ta­tion, tort, con­tract, strict lia­bil­ity or oth­er­wise, even if advised of the pos­si­bil­ity of such damages.
By access­ing the Site and/or read­ing its con­tent, you acknowl­edge and agree that you have read and under­stand these terms and con­di­tions, that the pro­vi­sions, dis­clo­sures and dis­claimers set forth herein are fair and rea­son­able, and that your agree­ment to fol­low and be bound by these terms and con­di­tions is vol­un­tary and is not the result of fraud, duress or undue influ­ence exer­cised upon you by any per­son or entity.