Ad Nauseum
How Cannabis Helps the Sickest Sick
How I developed two twin kidney stones last month is anybody's guess.  I sure don't fit the high-risk profile (soda-swigging, obese, middle-aged and male). I avoid sweet drinks of any sort.  The last time I visited MacDonald's it was for a bathroom stop on a road trip.  I shop at the Farmer's Market and I'm on a first-name basis with Kurt, the counter guy at Planet Fitness.
So when a nagging back/side ache persisted for weeks, I thought I'd sprained a muscle, pinched a nerve or was succumbing to arthritis.  It wasn't until I saw the blood in my urine that I connected the dots to my kidneys and that meant a quick trip to the local ER to confirm the diagnosis.
One of the stones was too large to pass "naturally", a process that has been described to me as "the male equivalent of having a baby."  So that meant a procedure involving general anesthesia, snaking a laser tube into the urethra and zapping/extracting the little buggers.  I thought it would be like a serious colonoscopy, a quick in and out.
I was wrong.  As soon as the sedating drugs wore off and the day surgery nurses wheeled me out the door, I found myself curled up in bed with a heating pad, barking at El Hubbo to fetch the prescribed narcotic pain pills from the pharmacy post-haste. If I had to lay in a drug-induced stupor for a few days, so be it.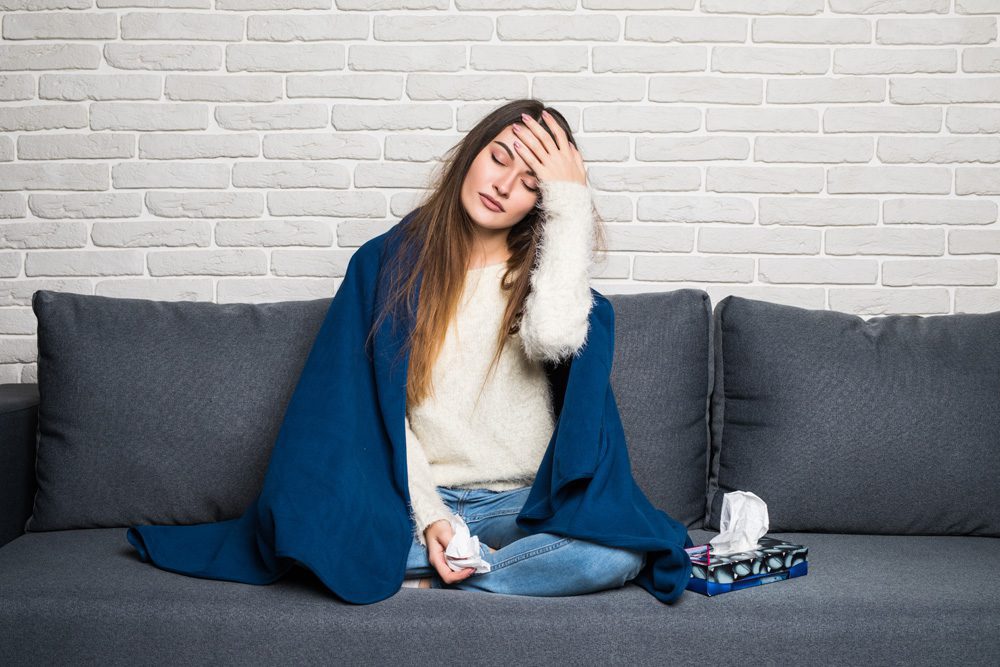 The problem was I couldn't take the pain pills.  They made me sick in the worst way, bringing on waves of nausea, overwhelming their intended purpose.  The truth is I'd rather hurt than feel like I'm about to throw up.
Which got me to thinking about cannabis and one of the Big Three medical uses that it's known for – overcoming nausea.  (The other two are pain control and anti-inflammation.)  It turns out that cannabis is well-established as an effective anti-emetic, especially for cancer patients who frequently experience this horrible side effect of chemotherapy.  In the medical world, this condition is abbreviated CINV for Chemotherapy- Induced Nausea and Vomiting.
Sounds awful, doesn't it?  Enter cannabinoids to the rescue!
Cannabinoids have known to treat CINV since 1985 when the FDA approved two synthetic medicines, nabinolone and dronabinal, for that purpose. The two are slightly different variations of delta-9-tetrahydrocannibinol (Δ9-THC), the well-known constituent of the cannabis plant. Dronabinol is marketed as Marinol, and nabilone is sold as Cesamet. Last year, a third prescription drug mimicking THC, Syndros, became available and is sold in liquid form.
Cannabinoids work by blocking the binding of serotonin and dopamine, two neurotransmitters which are associated with CINV, at receptor sites. Some of the body's endocannabinoid receptors exist within pathways causing "emetic reflex" – that's medical language for throwing up (or feeling like you're about to) after provoking the gag reflex.  The regulator of nausea and vomiting is found in a part of the brainstem called the dorsal vagal complex (DVC), responsible for communication between signals in the blood (like chemotherapy) and the nerve cells that initiate emesis.   The reason that cannabinoids work so effectively is that both the DVC and the gastrointestinal tract have endocannabinoid receptors.   So the urge to vomit is relieved when the receptors are activated by Δ9-THC.
In other words, the feeling of being nauseous seems to have more to do with the brain than the stomach.  THC (and also CBD to a lesser extent) suppress nausea and vomiting by triggering our own receptors that govern bodily functions.  My neuro-nurse brain spins with the brilliant simplicity of such a built-in process!
But the reality of putting such a process into motion for a suffering patient is anything but simple.  For some, the side effects of these drugs, which can include drowsiness, weakness, increased heart rate and drops in blood pressure (to name a few), may overshadow the benefit.  And then there is the cost. Shop around for Marinol at the big chain drugstores and you'll find prices of $200-$600 for 60 pills without insurance. Cesamet, which is stronger and for more severe cases of CINV, will run you over $2,000 for 50 capsules; the same cost applies to a two-ounce bottle of Syndros.
I'll interject the obvious question now: if cannabinoids like THC and CBD work their magic via the endocannabinoid system that resides within each of us, why not use the plant itself rather than a synthetic version?  Wouldn't the plant render the same (or better) effect for this condition, minus severe side effects and at a lower cost?
The short answer is yes.  Natural cannabis can also be used for all types of nausea, not just CINV. Most evidence has come from strains containing some degree of THC with therapeutic outcomes dependent upon THC concentration. Other formulations involve THC and cannabidiol (CBD) in different ratios. Cannabis strains can be specifically cultivated to render different ratios and concentrations, achieving whatever particular pharmacologic effect is desired.
Of course, the longer, more complicated answer involves politics, money, and federal and state laws governing cannabis usage, growth, research and access.  In the meantime, I'm encouraged by science endeavors that continue to search for good solutions for all conditions, not just the ones that make us gag. We must, as one 87-year-old cancer survivor sagely advised me, "continue to beat the drum but louder".
Meredith Patterson, RN, BSN, CRRN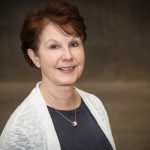 Meredith Patterson is a nurse specializing in neurology. She writes about the brain and brain health at her blog – www.BrainStormmindfitness.com.

---
DISCLAIMER REGARDING SITE CONTENT AND RELATED MATERIALS
Please read these terms and con­di­tions fully and care­fully. If you do not agree to be bound to each and every term and con­di­tion set forth herein, please exit the Site and do not access, read or oth­er­wise use infor­ma­tion pro­vided herein.
The blog pro­vides only gen­eral infor­ma­tion and dis­cus­sion about med­i­cine, health and related sub­jects. Any views or opinions represented in this blog are personal and belong solely to the specific author and do not represent those of people, academic, hospital, practice or other institutions or organizations that the author may or may not be associated with in professional or personal capacity, and do not represent the views or opinions of GB Sciences, Inc., unless explicitly stated.
The words and other con­tent pro­vided in this blog, and in any linked mate­ri­als, are not intended and should not be con­strued as med­ical advice. Noth­ing con­tained in the Site is intended to estab­lish a physician-patient rela­tion­ship, to replace the ser­vices of a trained physi­cian or health care pro­fes­sional, or oth­er­wise to be a sub­sti­tute for pro­fes­sional med­ical advice, diag­no­sis, or treatment. If the reader or any other per­son has a med­ical con­cern, he or she should con­sult with an appropriately-licensed physi­cian or other health care worker. The information is provided by the specific author and the author makes no representations or warranties of any kind, express or implied, about the completeness, accuracy, reliability, suitability or availability with respect to the information, products, services, or related graphics contained in the blog for any purpose. Any reliance placed on such information is therefore strictly at the reader's own risk.
This blog may contain statements that could be construed to relate to future results or events. Words such as "expects", "intends", "plans", "may", "could", "should", "anticipates", "likely", "believes" and words of similar import may identify forward-looking statements. These statements are not historical facts, but instead represent only the specific author's belief regarding future events, many of which, by their nature, are inherently uncertain and outside of the specific author's control. The specific author's beliefs are not the beliefs of GB Sciences, Inc., and do not represent the views or opinions of GB Sciences, Inc., unless explicitly stated.
It is possible that the actual results and financial condition of GB Sciences, Inc., may differ, possibly materially, from the anticipated results and financial conditions suggested in these forward-looking statements by the blog author. Information concerning the GB Sciences, Inc., and its business, including factors that potentially could materially affect GB Sciences, Inc., are contained in the company's filings with the Securities and Exchange Commission, available at www.sec.gov.  Any forward-looking statements included in this blog are made only as of the date of this blog, and neither the specific blog author nor GB Sciences, Inc., undertake any obligation to publicly update or correct any forward-looking statements to reflect events or circumstances that subsequently occur or of which they may hereafter become aware.
Through this website and blog you are able to link to other websites that are not under the control of the blog author or GB Sciences, Inc. The blog author and GB Sciences, Inc., have no control over the nature, content and availability of those sites. The inclusion of any links does not imply a recommendation or endorsement of the views and opinions expressed within them.
Con­tent made avail­able at the Site is pro­vided on an "as is" and "as avail­able" basis with­out war­ranties of any kind, either express or implied. Under no cir­cum­stances, as a result of your use of the Site, will the specific author or GB Sciences, Inc., be liable to you or to any other per­son for any direct, indi­rect, inci­den­tal, con­se­quen­tial, spe­cial, exem­plary or other dam­ages under any legal the­ory, includ­ing, with­out lim­i­ta­tion, tort, con­tract, strict lia­bil­ity or oth­er­wise, even if advised of the pos­si­bil­ity of such damages.
By access­ing the Site and/or read­ing its con­tent, you acknowl­edge and agree that you have read and under­stand these terms and con­di­tions, that the pro­vi­sions, dis­clo­sures and dis­claimers set forth herein are fair and rea­son­able, and that your agree­ment to fol­low and be bound by these terms and con­di­tions is vol­un­tary and is not the result of fraud, duress or undue influ­ence exer­cised upon you by any per­son or entity.