Raphael Mechoulam
The Most Famous Cannabis Scientist That You've Probably Never Heard Of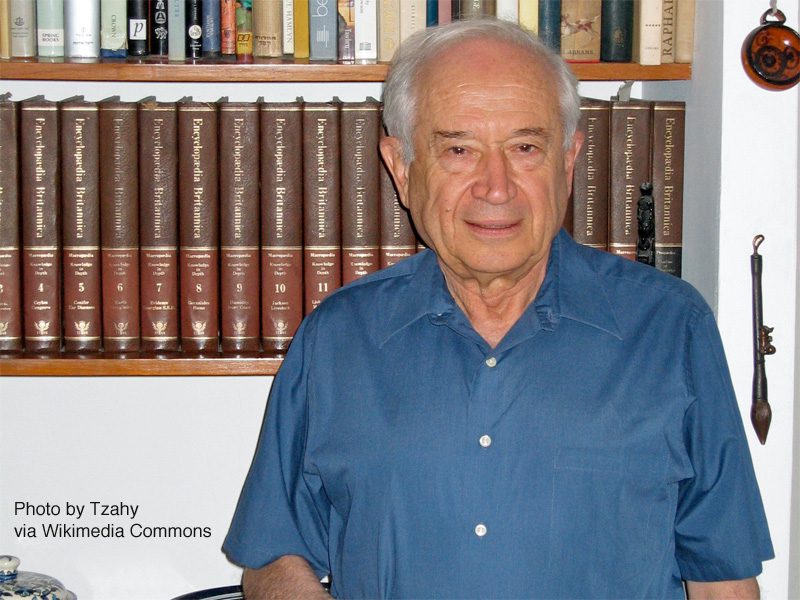 Giving credit to one person for discovering medical uses of cannabis is like looking for a single person who "invented" the Internet.  After all, the origin of cannabis dates back thousands of years and the plant's properties became known gradually – perhaps by accident or experimentation by some curious Neolithic farmers.  Similarly, the Internet as we know it today, evolved from a combination of a number of concepts from different people ultimately merging to create the service as we know it today.
But in the realm of cannabis medical research, a single person is indisputably positioned at the helm.  Often called the father or the grandfather and sometimes the godfather (ok, we get it!)  of Marijuana, Israeli scientist Raphael Mechoulam broke new ground for unbiased research leading to the isolation of cannabinoids and their interactions with human physiology.
Since beginning his research in the 1960s, Professor Mechoulam has been nominated for over 25 academic awards including the Nobel Prize.  Heck, the guy is even the subject of a 2015 movie documentary called The Scientist.  But, like me, you've probably never heard of him.
Let's roll with a checklist of a few impressive research milestones attached to Mechoulam's name:
Isolated Δ9-tetrahydrocannabinol, known as THC, the most abundant cannabinoid and the one with the most psychoactive effects.
Established the structure of Cannabidiol (CBD), the second most abundant compound, which had been previously isolated, yet unknown structurally. Check.
Identified the brain's first endogenous cannabinoid, one of the compounds that activate the plants receptors. (Mechoulam and his research partner subsequently named the endocannabinoid Anandamide, which means "supreme joy" in Sanskrit.)Check.
Discovered a second endogenous compound, named 2-AG, opening another door in endocannabinoid research.
In a nutshell, Mechoulam not only identified the chemical compound isolates and their structures, but he linked the brain's own compounds, the wonderful endocannabinoids which exist in all of us, to cannabis plant receptors.    I would venture to say that we wouldn't be talking about all of the potential medical uses that we are exploring today without his dogged determination in the laboratory.
Mechoulam has a compelling personal history.  Born in Sofia, Bulgaria in 1930, his Jewish family was forced out of their hometown due to the raging anti-Semitism of the day.  In fact, Mechoulam's father spent time in a Nazi concentration camp after which the family relocated to Israel in 1949.
As a young post-doctoral student at the Weizmann Institute in Rehovot, Israel, Mechoulam was casting about for important topics to research. After reading the literature on cannabis he "was surprised to a large extent that while the active compound in morphine had been isolated from opium 100 years before and cocaine had been isolated from cocoa leaves at the same time, the active component of marijuana was unknown."  To that end he proposed a thorough study of cannabis.
For lab samples, he used hashish seized by local police, a tactic I find both amusing and remarkably resourceful.   In the documentary there's a snippet of Mechoulam reminiscing about how he nonchalantly carried a 5kg bag of Lebanese hashish concealed in a satchel on the bus ride back to his laboratory at the Weizmann Institute.  (He was without a car for transportation.) As the bus trip progressed, other passengers gave him some curious looks as the scent from his satchel perched atop his lap became obvious.
Interestingly, Mechoulam is also credited with being among the first to describe the now-controversial "entourage effect", a term that refers to the combined effect of the various cannabinoids and other chemical compounds that exist in the cannabis plant.  In theory, these compounds work together to product an effect that is greater than the sum of its parts.
But there's no proof without the pudding – or in this case double blind, placebo-controlled studies.  Although the cannabis industry is rife with anecdotal evidence of the many plant compounds working in synergistic fashion to create exponential results, the real data to support the efficacy of the entourage effect is sparse.
I watched The Scientist a second time recently, readily available on You Tube if you're curious, and was struck by Mechoulam's humble but elegant words at the beginning of the movie when asked why he consented to be filmed.  Here was his answer.
"I would like to push ahead and tell people: here we have a group of compounds, an endogenous system of major importance.  It is not being used as much as it should be in the clinic.  It is of great promise in the clinic.  Let's try to push it forward."
Amen to that.
P.S., the beginnings of the internet  – at least according to Wikipedia – seems to be attributed to Robert Kahn and Vint Cerf who developed the "internet protocol suite" and later to a fellow named Tim Berners-Lee  who came up with the worldwide web.   There's not a peep about Al Gore.
The rest is history.
Meredith Patterson, RN, BSN, CRRN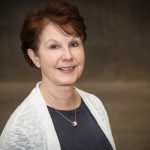 Meredith Patterson is a nurse specializing in neurology. She writes about the brain and brain health at her blog – www.BrainStormmindfitness.com.

---
DISCLAIMER REGARDING SITE CONTENT AND RELATED MATERIALS
Please read these terms and con­di­tions fully and care­fully. If you do not agree to be bound to each and every term and con­di­tion set forth herein, please exit the Site and do not access, read or oth­er­wise use infor­ma­tion pro­vided herein.
The blog pro­vides only gen­eral infor­ma­tion and dis­cus­sion about med­i­cine, health and related sub­jects. Any views or opinions represented in this blog are personal and belong solely to the specific author and do not represent those of people, academic, hospital, practice or other institutions or organizations that the author may or may not be associated with in professional or personal capacity, and do not represent the views or opinions of GB Sciences, Inc., unless explicitly stated.
The words and other con­tent pro­vided in this blog, and in any linked mate­ri­als, are not intended and should not be con­strued as med­ical advice. Noth­ing con­tained in the Site is intended to estab­lish a physician-patient rela­tion­ship, to replace the ser­vices of a trained physi­cian or health care pro­fes­sional, or oth­er­wise to be a sub­sti­tute for pro­fes­sional med­ical advice, diag­no­sis, or treatment. If the reader or any other per­son has a med­ical con­cern, he or she should con­sult with an appropriately-licensed physi­cian or other health care worker. The information is provided by the specific author and the author makes no representations or warranties of any kind, express or implied, about the completeness, accuracy, reliability, suitability or availability with respect to the information, products, services, or related graphics contained in the blog for any purpose. Any reliance placed on such information is therefore strictly at the reader's own risk.
This blog may contain statements that could be construed to relate to future results or events. Words such as "expects", "intends", "plans", "may", "could", "should", "anticipates", "likely", "believes" and words of similar import may identify forward-looking statements. These statements are not historical facts, but instead represent only the specific author's belief regarding future events, many of which, by their nature, are inherently uncertain and outside of the specific author's control. The specific author's beliefs are not the beliefs of GB Sciences, Inc., and do not represent the views or opinions of GB Sciences, Inc., unless explicitly stated.
It is possible that the actual results and financial condition of GB Sciences, Inc., may differ, possibly materially, from the anticipated results and financial conditions suggested in these forward-looking statements by the blog author. Information concerning the GB Sciences, Inc., and its business, including factors that potentially could materially affect GB Sciences, Inc., are contained in the company's filings with the Securities and Exchange Commission, available at www.sec.gov.  Any forward-looking statements included in this blog are made only as of the date of this blog, and neither the specific blog author nor GB Sciences, Inc., undertake any obligation to publicly update or correct any forward-looking statements to reflect events or circumstances that subsequently occur or of which they may hereafter become aware.
Through this website and blog you are able to link to other websites that are not under the control of the blog author or GB Sciences, Inc. The blog author and GB Sciences, Inc., have no control over the nature, content and availability of those sites. The inclusion of any links does not imply a recommendation or endorsement of the views and opinions expressed within them.
Con­tent made avail­able at the Site is pro­vided on an "as is" and "as avail­able" basis with­out war­ranties of any kind, either express or implied. Under no cir­cum­stances, as a result of your use of the Site, will the specific author or GB Sciences, Inc., be liable to you or to any other per­son for any direct, indi­rect, inci­den­tal, con­se­quen­tial, spe­cial, exem­plary or other dam­ages under any legal the­ory, includ­ing, with­out lim­i­ta­tion, tort, con­tract, strict lia­bil­ity or oth­er­wise, even if advised of the pos­si­bil­ity of such damages.
By access­ing the Site and/or read­ing its con­tent, you acknowl­edge and agree that you have read and under­stand these terms and con­di­tions, that the pro­vi­sions, dis­clo­sures and dis­claimers set forth herein are fair and rea­son­able, and that your agree­ment to fol­low and be bound by these terms and con­di­tions is vol­un­tary and is not the result of fraud, duress or undue influ­ence exer­cised upon you by any per­son or entity.