On the Front: A Soldier's Experience With PTSD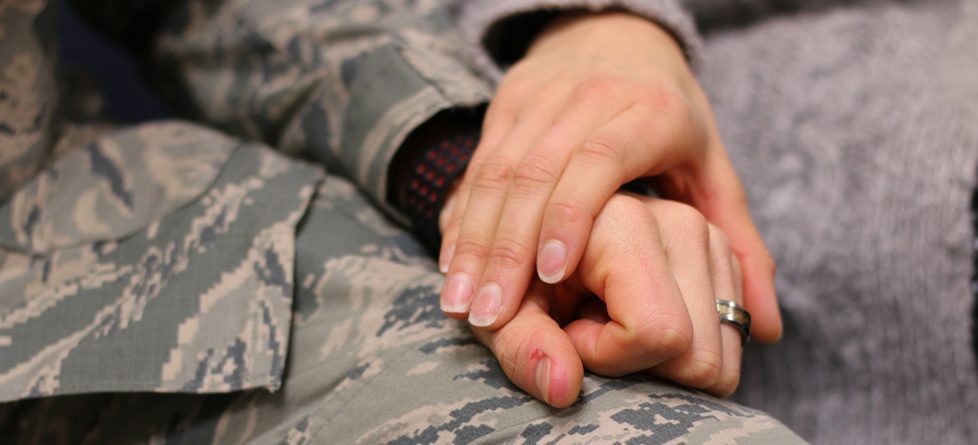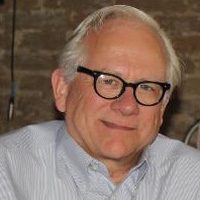 There are over seven million adults and children suffering from PTSD in the US.
My focus is on my personal experience in the military and that of my personal experience of PTSD.  It is important to note that according to the U.S. Department of Veterans' Affairs PTSD affects approximately: 31% of Vietnam vets, 10% of Gulf War vets and 11% of Afghanistan vets[1].  Too many.  Too much suffering.  These numbers are clearly just a beginning, not an ending.
Iraq, Afghanistan, Syria, and Niger, are all countries where U.S. military personnel are serving in combat. Military medical treatment has progressed tremendously since previous wars and many more soldiers who have sustained grievous injuries are surviving to return home. It is not uncommon to see multiple amputees going about their daily tasks of work, play and family life after months of rehabilitation.
But physical injury is only part of the story of recovery. In addition to broken bodies, combat may also lead to broken minds. Repeated exposure to traumatic events whether sustained personally or observed in others can lead to a debilitating medical condition known as Post Traumatic Stress Disorder (PTSD).  This is a condition that has only been recognized as a disease by the American Psychiatric Association since 1980[2]
I served in an earlier war in Southeast Asia as a U.S. Army medical corpsman in Vietnam the early 1970's. Over 2.7 million service members served in that war which lasted nearly ten years. After soldiers completed their tours of duty, they were discharged back into society.  They were not equipped for this reintegration. Many veterans displayed the symptoms of the condition that was later named: PTSD. It's a condition that includes symptoms such as: depression, anxiety, anger, avoidance, flashbacks, nightmares, and substance abuse.
I battled some of these symptoms myself. I avoided crowds. I sat in the back of my college classroom with my back to the wall. Loud noises unnerved me and almost every night, in my dreams, I was back in Vietnam. I knew that I was struggling with something, but didn't know what to do about it.  I[i] was one of the fortunate ones who struggled back through it and gradually my life returned to normal (although I still hate crowds and loud noises still rattle me).
Unfortunately, most soldiers in my experience weren't as lucky. Today, with our unending national wars, there is a steady stream of soldiers returning home and suffering from PTSD.
Treatments?  Traditional treatments for PTSD include various forms of cognitive behavioral therapies and psychotherapy combined with prescription medications, and these are largely opioids. These therapies have met with some success, but in recent years anecdotal reports have emerged showing that patients suffering from PTSD, who use cannabis, reported improvements in their symptoms. Researchers have just begun to study the chemical components in cannabis and how they affect the symptoms of PTSD.
Two of the main chemical cannabinoids present in cannabis are cannabidiol (CBD) and tetrahydrocannabinol (THC). CBD is the non-psychoactive cannabinoid in cannabis, which can ease anxiety and act as an anti-psychotic. THC can relax muscles and improve sleep. Today at least twenty-one states have approved the use of medical cannabis to treat PTSD and more states are joining their ranks with each year.
Controversial studies by the Veteran Affairs Administration and National Institute of Health as well as university and private studies will shed more light on the benefits of using the extracts of cannabis for the treatment of PTSD.  These studies will continue to be blocked as long as cannabis is labelled a Schedule One, just like heroin.
But, by no means, is PTSD limited to those serving in military combat. Anyone who has experienced a traumatic event or witnessed a traumatic event is susceptible to PTSD.
It's the ultimate battlefield: medical cannabis possibilities and the government blockade.  And it is a war that we all must win.
[i] https://medlineplus .gov/magazine/issues/winter09/articles/winter09pg10-14.html
2 https://www.ptsd.va.gov/professional/PTSD-overview/ptsd-overview.asp
DISCLAIMER REGARDING SITE CONTENT AND RELATED MATERIALS
Please read these terms and con­di­tions fully and care­fully. If you do not agree to be bound to each and every term and con­di­tion set forth herein, please exit the Site and do not access, read or oth­er­wise use infor­ma­tion pro­vided herein.
The blog pro­vides only gen­eral infor­ma­tion and dis­cus­sion about med­i­cine, health and related sub­jects. Any views or opinions represented in this blog are personal and belong solely to the specific author and do not represent those of people, academic, hospital, practice or other institutions or organizations that the author may or may not be associated with in professional or personal capacity, and do not represent the views or opinions of GB Sciences, Inc., unless explicitly stated.
The words and other con­tent pro­vided in this blog, and in any linked mate­ri­als, are not intended and should not be con­strued as med­ical advice. Noth­ing con­tained in the Site is intended to estab­lish a physician-patient rela­tion­ship, to replace the ser­vices of a trained physi­cian or health care pro­fes­sional, or oth­er­wise to be a sub­sti­tute for pro­fes­sional med­ical advice, diag­no­sis, or treatment. If the reader or any other per­son has a med­ical con­cern, he or she should con­sult with an appropriately-licensed physi­cian or other health care worker. The information is provided by the specific author and the author makes no representations or warranties of any kind, express or implied, about the completeness, accuracy, reliability, suitability or availability with respect to the information, products, services, or related graphics contained in the blog for any purpose. Any reliance placed on such information is therefore strictly at the reader's own risk.
This blog may contain statements that could be construed to relate to future results or events. Words such as "expects", "intends", "plans", "may", "could", "should", "anticipates", "likely", "believes" and words of similar import may identify forward-looking statements. These statements are not historical facts, but instead represent only the specific author's belief regarding future events, many of which, by their nature, are inherently uncertain and outside of the specific author's control. The specific author's beliefs are not the beliefs of GB Sciences, Inc., and do not represent the views or opinions of GB Sciences, Inc., unless explicitly stated.
It is possible that the actual results and financial condition of GB Sciences, Inc., may differ, possibly materially, from the anticipated results and financial conditions suggested in these forward-looking statements by the blog author. Information concerning the GB Sciences, Inc., and its business, including factors that potentially could materially affect GB Sciences, Inc., are contained in the company's filings with the Securities and Exchange Commission, available at www.sec.gov.  Any forward-looking statements included in this blog are made only as of the date of this blog, and neither the specific blog author nor GB Sciences, Inc., undertake any obligation to publicly update or correct any forward-looking statements to reflect events or circumstances that subsequently occur or of which they may hereafter become aware.
Through this website and blog you are able to link to other websites that are not under the control of the blog author or GB Sciences, Inc. The blog author and GB Sciences, Inc., have no control over the nature, content and availability of those sites. The inclusion of any links does not imply a recommendation or endorsement of the views and opinions expressed within them.
Con­tent made avail­able at the Site is pro­vided on an "as is" and "as avail­able" basis with­out war­ranties of any kind, either express or implied. Under no cir­cum­stances, as a result of your use of the Site, will the specific author or GB Sciences, Inc., be liable to you or to any other per­son for any direct, indi­rect, inci­den­tal, con­se­quen­tial, spe­cial, exem­plary or other dam­ages under any legal the­ory, includ­ing, with­out lim­i­ta­tion, tort, con­tract, strict lia­bil­ity or oth­er­wise, even if advised of the pos­si­bil­ity of such damages.
By access­ing the Site and/or read­ing its con­tent, you acknowl­edge and agree that you have read and under­stand these terms and con­di­tions, that the pro­vi­sions, dis­clo­sures and dis­claimers set forth herein are fair and rea­son­able, and that your agree­ment to fol­low and be bound by these terms and con­di­tions is vol­un­tary and is not the result of fraud, duress or undue influ­ence exer­cised upon you by any per­son or entity.