The Amazing Endocannabinoid System
How Our Bodies Self-Regulate … and More
When I began to look at the potential medical uses of cannabis the list seemed ridiculously long and the skeptic in me piped up.  Loudly.  How can a plant be a panacea for so many conditions – Epilepsy,  Irritable Bowel Syndrome, Multiple Sclerosis, Osteoporosis, to name a few?
The answer lies in a long-known tenet of healthcare that surfaces again and again when studying cannabis science.  It's a concept that I teach my fledgling vocational nursing students on their first day of anatomy and physiology, a humbling, awe-inspiring act of nature called "homeostasis."
Homeostasis is the body's default response to return to normal, no matter what.  Despite the abuses we impose upon ourselves, our bodies doggedly try to return to a state of balance and stability by mending, healing, and releasing whatever substances are needed to fix, build, eliminate and finally restore whatever is askew.  No need to call a plumber for a too-full bladder, a landscaper for a scraped elbow or the Roto Rooter™ man for a belly full of gummy bears.  For the most part, Mother Nature attends to her own, day in and day out.
What I didn't realize, however, is that each of us has helper molecules that keep vital functions in check – important functions like sleep, appetite, mood, motor control, immunity, memory, pain and temperature control.   In turn, these molecules, called endocannabinoids, help to return the body to homeostasis.
Meet the amazing endocannabinoid system (aka the ECS)!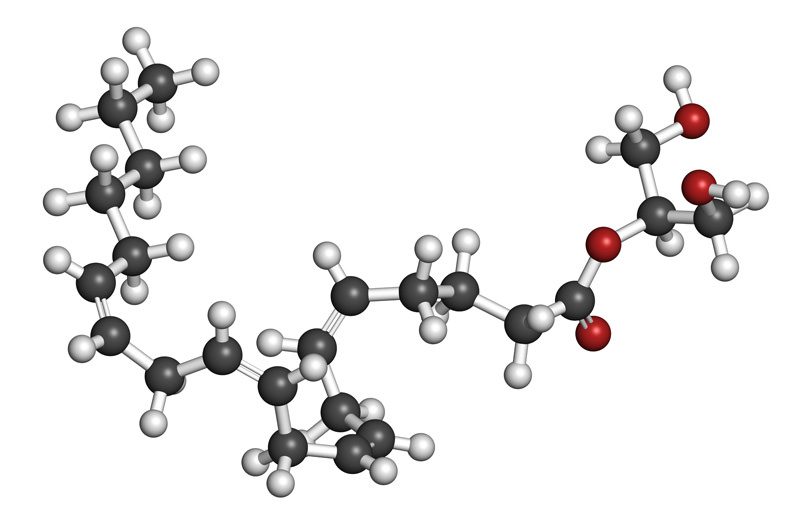 You may notice that endocannabinoids got their name from cannabis and that's because plant cannabinoids were the first to be discovered. Endo means within, and cannabinoid refers to a compound that fits into cannabinoid receptors.  (For more on cannabinoids please see the last Cannabis Nurse missive). Endocannabinoids, like plant cannabinoids, bind to and activate cannabinoid receptors. However, endocannabinoids are produced naturally by cells in the human body.
So the Endocannabinoid System is like an efficient internal machine that interlocks receptors with cannabinoids and endocannabinoids.  Another huge benefit worth mentioning is that the ECS tidies up after itself with metabolic enzymes that break down the endocannabinoids after they are used.  Pretty nifty, eh?
The reason that plant cannabinoids have psychoactive and medicinal effects within the body is, in large part, because we have the endocannabinoid system that they can interact with. For example, THC makes a person high because it activates the cannabinoid receptor CB1 within the brain.  But endocannabinoids can also activate CB1!
If you've read this far, you're probably raising your hand with this question:  if we manufacture our own magic molecules in the form of endocannabinoids, why aren't we constantly high without the help of a plant cannabinoid like THC?
The answer is that plant cannabinoids interact differently with cannabinoid receptors than the body's natural endocannabinoids.  Even more importantly, the metabolic enzymes that quickly break down and eliminate endocannabinoids don't work on THC, so THC lingers on in the system while the presence of natural endocannabinoids is transient.  So yes, they are our body's (short term) THC – but only until homeostasis is achieved; it's an on-demand system that fixes whatever is broken and moves on. Sorry!
While a healthy ECS system doesn't alter your psychoactive state, it is clearly a big part of optimal health.  Even better, there are ways to bolster your own endocannabinoid production without using plant cannabis, most of which have to do with diet, exercise and stress reduction.   Combing the internet for such ideas resulted in a long legal-pad page of scribblings, some pragmatic (fish oil consumption), some baffling (cold showers) and some exotic (magnolia tea).  I put this list into my look-at-this-later file.
Musing over endocannabinoids has upended a few of my own long-held beliefs about how I see the body's ability to self-correct and how it might be augmented by the use of cannabis when our own mechanisms fall short. But, there is a larger lesson here.  An emerging model of health called "Clinical Endocannabinoid Deficiency" suggests that a mal-functioning ECS may underlie some hard-to-treat conditions such as migraines, irritable bowel syndrome and fibromyalgia.  If that's even a little bit true, then we healthcare practitioners have some redefining to do in the big-picture model of what constitutes good health.  It's time to give medical cannabis a second – and very serious – look.
Meredith Patterson, RN, BSN, CRRN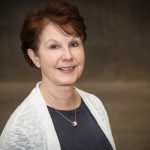 Meredith Patterson is a nurse specializing in neurology. She writes about the brain and brain health at her blog – www.BrainStormmindfitness.com.

---
DISCLAIMER REGARDING SITE CONTENT AND RELATED MATERIALS
Please read these terms and con­di­tions fully and care­fully. If you do not agree to be bound to each and every term and con­di­tion set forth herein, please exit the Site and do not access, read or oth­er­wise use infor­ma­tion pro­vided herein.
The blog pro­vides only gen­eral infor­ma­tion and dis­cus­sion about med­i­cine, health and related sub­jects. Any views or opinions represented in this blog are personal and belong solely to the specific author and do not represent those of people, academic, hospital, practice or other institutions or organizations that the author may or may not be associated with in professional or personal capacity, and do not represent the views or opinions of GB Sciences, Inc., unless explicitly stated.
The words and other con­tent pro­vided in this blog, and in any linked mate­ri­als, are not intended and should not be con­strued as med­ical advice. Noth­ing con­tained in the Site is intended to estab­lish a physician-patient rela­tion­ship, to replace the ser­vices of a trained physi­cian or health care pro­fes­sional, or oth­er­wise to be a sub­sti­tute for pro­fes­sional med­ical advice, diag­no­sis, or treatment. If the reader or any other per­son has a med­ical con­cern, he or she should con­sult with an appropriately-licensed physi­cian or other health care worker. The information is provided by the specific author and the author makes no representations or warranties of any kind, express or implied, about the completeness, accuracy, reliability, suitability or availability with respect to the information, products, services, or related graphics contained in the blog for any purpose. Any reliance placed on such information is therefore strictly at the reader's own risk.
This blog may contain statements that could be construed to relate to future results or events. Words such as "expects", "intends", "plans", "may", "could", "should", "anticipates", "likely", "believes" and words of similar import may identify forward-looking statements. These statements are not historical facts, but instead represent only the specific author's belief regarding future events, many of which, by their nature, are inherently uncertain and outside of the specific author's control. The specific author's beliefs are not the beliefs of GB Sciences, Inc., and do not represent the views or opinions of GB Sciences, Inc., unless explicitly stated.
It is possible that the actual results and financial condition of GB Sciences, Inc., may differ, possibly materially, from the anticipated results and financial conditions suggested in these forward-looking statements by the blog author. Information concerning the GB Sciences, Inc., and its business, including factors that potentially could materially affect GB Sciences, Inc., are contained in the company's filings with the Securities and Exchange Commission, available at www.sec.gov.  Any forward-looking statements included in this blog are made only as of the date of this blog, and neither the specific blog author nor GB Sciences, Inc., undertake any obligation to publicly update or correct any forward-looking statements to reflect events or circumstances that subsequently occur or of which they may hereafter become aware.
Through this website and blog you are able to link to other websites that are not under the control of the blog author or GB Sciences, Inc. The blog author and GB Sciences, Inc., have no control over the nature, content and availability of those sites. The inclusion of any links does not imply a recommendation or endorsement of the views and opinions expressed within them.
Con­tent made avail­able at the Site is pro­vided on an "as is" and "as avail­able" basis with­out war­ranties of any kind, either express or implied. Under no cir­cum­stances, as a result of your use of the Site, will the specific author or GB Sciences, Inc., be liable to you or to any other per­son for any direct, indi­rect, inci­den­tal, con­se­quen­tial, spe­cial, exem­plary or other dam­ages under any legal the­ory, includ­ing, with­out lim­i­ta­tion, tort, con­tract, strict lia­bil­ity or oth­er­wise, even if advised of the pos­si­bil­ity of such damages.
By access­ing the Site and/or read­ing its con­tent, you acknowl­edge and agree that you have read and under­stand these terms and con­di­tions, that the pro­vi­sions, dis­clo­sures and dis­claimers set forth herein are fair and rea­son­able, and that your agree­ment to fol­low and be bound by these terms and con­di­tions is vol­un­tary and is not the result of fraud, duress or undue influ­ence exer­cised upon you by any per­son or entity.