What the Heck Is a Cannabinoid?
The Third Chapter from the Diary of a Budding Cannabis Nurse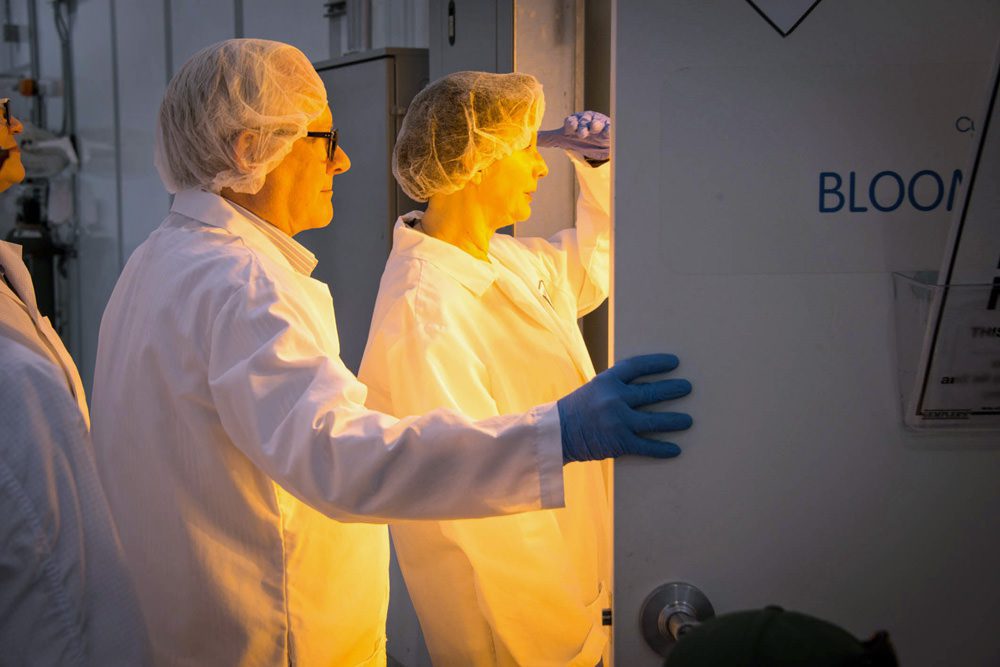 When I started to dig into the science of cannabis (which involved learning how to say and spell marijuana's proper name), something called cannabinoids kept creeping into the conversation.  And to understand this big word, I had to revisit chemistry class.
I took chemistry class in high school because I thought it would be useful later on.  My teacher happened to be a ham radio hobbyist and he loved to show his students his cobbled-together radio contraption which looked like my dad's "hi fi system" but with a cool speaker attachment and lots of silver knobs. For the fall semester, I don't think we learned much about chemistry other than a cursory introduction the Periodic Table of Elements.  Then we went back to twirling knobs.
The following semester we Chem students made combinations of elements, creating "compounds" by drawing diagrams of hexagons or creating  3-dimensional versions  fashioned out of plastic colored balls and connecting wooden sticks, like dumbbells gone awry. The recipes for compounds made practical things – put a few elements together and make water, hydrogen peroxide, or whatever.
In a similar fashion, the compounds found in the cannabis plant are called cannabinoids.  And when you break down the plant there are hundreds of these compounds, about 80 of which are unique to cannabis.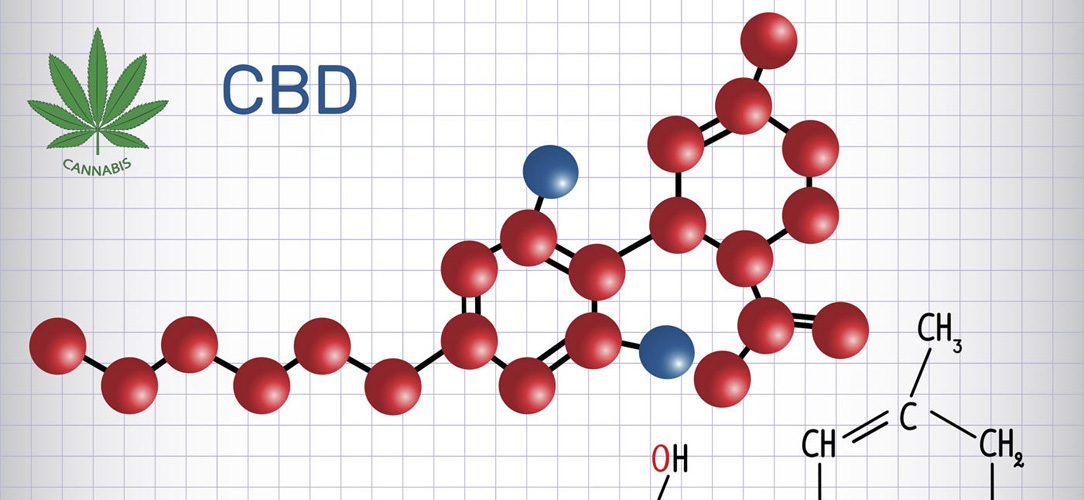 The most famous cannabinoid, the primary psychoactive component of the plant and the star of "Reefer Madness", is THC.  And let's be honest – THC is what most people think about whenever the subject of cannabis is mentioned.   But the other compounds, many of which keep you firmly rooted in reality, can be used alone or in combinations for all kinds of medical purposes.  Three classes of cannabinoids, the CBG, CBC and CBD are not known to have any psychoactive effect at all.
Now here's where cannabis science has me jumping into the deep end of the pool with both feet – our human brains and bodies have specific receptor sites that bind with cannabinoids.   That's right – we have our own built-in system specifically designed to respond to cannabinoids.   Even some animals have receptor sites.   There are many receptors.  The chief among these were ingeniously named CB1 and CB2 and were discovered in the mid 1990's.  The CB1 receptor is expressed mainly in the brain, but also in the lungs, liver and kidneys. The CB2 receptor lives in the immune system and in cells which have to do with the formation of new blood cells.  CB1 helps to modulate neurotransmitters; those are the magic brain chemicals which act as messengers and drive communication between brain cells.
Brain functions controlled by CB1-modulated neurotransmitters are diverse and of utmost significance as they include how we think, remember, learn new things, express emotions.  And that's just for starters.  They also lord over bodily movement, fear, stress, pain, appetite and body temperature, among other critical functions.
Not to be outdone, the CB2 receptors play a different, yet equally helpful, health role by regulating   immune and anti-inflammatory responses. They control the release of cytokines which are little messenger cells that tell the other cells what do when responding to inflammation or an infectious invader.
Little wonder that potential medical uses for cannabis are so diverse!  Incredulous as it may seem, it would appear that our brains and bodies are patiently standing by to receive cannabinoids, like missing pieces of a jigsaw puzzle.
How is it that I never knew this?
Meredith Patterson, RN, BSN, CRRN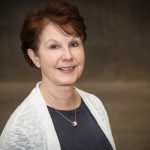 Meredith Patterson is a nurse specializing in neurology. She writes about the brain and brain health at her blog – www.BrainStormmindfitness.com.

---
DISCLAIMER REGARDING SITE CONTENT AND RELATED MATERIALS
Please read these terms and con­di­tions fully and care­fully. If you do not agree to be bound to each and every term and con­di­tion set forth herein, please exit the Site and do not access, read or oth­er­wise use infor­ma­tion pro­vided herein.
The blog pro­vides only gen­eral infor­ma­tion and dis­cus­sion about med­i­cine, health and related sub­jects. Any views or opinions represented in this blog are personal and belong solely to the specific author and do not represent those of people, academic, hospital, practice or other institutions or organizations that the author may or may not be associated with in professional or personal capacity, and do not represent the views or opinions of GB Sciences, Inc., unless explicitly stated.
The words and other con­tent pro­vided in this blog, and in any linked mate­ri­als, are not intended and should not be con­strued as med­ical advice. Noth­ing con­tained in the Site is intended to estab­lish a physician-patient rela­tion­ship, to replace the ser­vices of a trained physi­cian or health care pro­fes­sional, or oth­er­wise to be a sub­sti­tute for pro­fes­sional med­ical advice, diag­no­sis, or treatment. If the reader or any other per­son has a med­ical con­cern, he or she should con­sult with an appropriately-licensed physi­cian or other health care worker. The information is provided by the specific author and the author makes no representations or warranties of any kind, express or implied, about the completeness, accuracy, reliability, suitability or availability with respect to the information, products, services, or related graphics contained in the blog for any purpose. Any reliance placed on such information is therefore strictly at the reader's own risk.
This blog may contain statements that could be construed to relate to future results or events. Words such as "expects", "intends", "plans", "may", "could", "should", "anticipates", "likely", "believes" and words of similar import may identify forward-looking statements. These statements are not historical facts, but instead represent only the specific author's belief regarding future events, many of which, by their nature, are inherently uncertain and outside of the specific author's control. The specific author's beliefs are not the beliefs of GB Sciences, Inc., and do not represent the views or opinions of GB Sciences, Inc., unless explicitly stated.
It is possible that the actual results and financial condition of GB Sciences, Inc., may differ, possibly materially, from the anticipated results and financial conditions suggested in these forward-looking statements by the blog author. Information concerning the GB Sciences, Inc., and its business, including factors that potentially could materially affect GB Sciences, Inc., are contained in the company's filings with the Securities and Exchange Commission, available at www.sec.gov.  Any forward-looking statements included in this blog are made only as of the date of this blog, and neither the specific blog author nor GB Sciences, Inc., undertake any obligation to publicly update or correct any forward-looking statements to reflect events or circumstances that subsequently occur or of which they may hereafter become aware.
Through this website and blog you are able to link to other websites that are not under the control of the blog author or GB Sciences, Inc. The blog author and GB Sciences, Inc., have no control over the nature, content and availability of those sites. The inclusion of any links does not imply a recommendation or endorsement of the views and opinions expressed within them.
Con­tent made avail­able at the Site is pro­vided on an "as is" and "as avail­able" basis with­out war­ranties of any kind, either express or implied. Under no cir­cum­stances, as a result of your use of the Site, will the specific author or GB Sciences, Inc., be liable to you or to any other per­son for any direct, indi­rect, inci­den­tal, con­se­quen­tial, spe­cial, exem­plary or other dam­ages under any legal the­ory, includ­ing, with­out lim­i­ta­tion, tort, con­tract, strict lia­bil­ity or oth­er­wise, even if advised of the pos­si­bil­ity of such damages.
By access­ing the Site and/or read­ing its con­tent, you acknowl­edge and agree that you have read and under­stand these terms and con­di­tions, that the pro­vi­sions, dis­clo­sures and dis­claimers set forth herein are fair and rea­son­able, and that your agree­ment to fol­low and be bound by these terms and con­di­tions is vol­un­tary and is not the result of fraud, duress or undue influ­ence exer­cised upon you by any per­son or entity.