Dr. Zoltan Mari Joins GB Sciences Advisory Board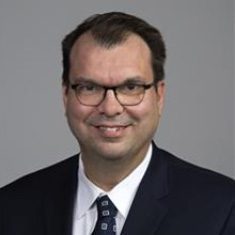 LAS VEGAS, January 25, 2018/PR Newswire/–GB Sciences, Inc. (OTCQB: GBLX) welcomes Dr. Zoltan Mari, Section Head of the Nevada Movement Disorders Program and Lee Pascal Parkinson's Disease Scholar at Cleveland Clinic Lou Ruvo Center for Brain Health and a Clinical Professor of Neurology at the University of Nevada, Las Vegas, to its recently relaunched Scientific Advisory Board. Dr. Mari is a renowned expert of clinical research on Parkinson's disease and movement disorders, who is willing to offer his guidance on GB Sciences' Parkinson's disease therapy program.
Before moving to Las Vegas in 2017, Dr. Mari had served as the Director of the Parkinson's and Movement Disorder Center at Johns Hopkins University and as the Director of the National Parkinson Foundation Center of Excellence, also at Johns Hopkins University. Dr. Mari has published 70 peer-reviewed papers, authored multiple book chapters, and founded and directed many nationally recognized CME programs. He is a co-founder of Neuraly, Inc., which is developing a revolutionary disease modifying treatment for Parkinson's disease, and he is a co-author on a patent regarding the use of transcranial direct current stimulation in Parkinson's disease.
"By accepting our invitation to join, Dr. Mari brings world-class experience in the clinical study of Parkinson's disease and movement disorders to GB Sciences' Scientific Advisory Board," explains Dr. Andrea Small Howard, Chief Science Officer of GB Sciences, Inc. "Dr. Mari shares our philosophy that Parkinson's patients should be given access to individualized treatment options under the direction of well-qualified medical professionals. In addition, Dr. Mari is an advocate for the use of Patient Reported Outcomes and medical wearables in clinical trials to increase the objectivity of the clinical assessments of Parkinson's symptoms. With his expert advice, GB Sciences strives to create responsible, cannabis-based therapeutic options for Parkinson's patients and to clinically monitor their effects in a well-controlled and scientifically robust clinical trial."
"As a researcher I am perpetually searching for new and innovative ways to enhance our ability to care and treat those suffering from Parkinson's disease and other movement disorders and am encouraged by the research being done at GB Sciences," said Dr. Mari, section head of the Nevada Movement Disorders Program and Lee Pascal Parkinson's Disease Scholar at Cleveland Clinic Lou Ruvo Center for Brain Health. "I look forward to contributing to their efforts by serving on the Scientific Advisory Board as we continue together on the path of discovery."
"GB Sciences is honored to be working with Dr. Zoltan Mari, who shares our commitment to putting safe and effective medicines into the hands of the Parkinson's patients who need it, and doing it as quickly as possible," said John Poss, CEO and Chairman of GB Sciences, Inc.. "We believe that Dr. Mari can lend guidance to effectively facilitate our Parkinson's therapy program."
About GB Sciences, Inc.
GB Sciences, Inc. (OTCQB: GBLX) is a diverse cannabis company, focused on standardized cultivation and production methods; as well as biopharmaceutical research and development. The Company's goal is creating safe, standardized, pharmaceutical-grade, cannabinoid therapies that target a variety of medical conditions. To learn more about GB Sciences, Inc., go to: http://gbsciences.com.
Forward-Looking Statements
This press release may contain statements relating to future results or events, which are forward-looking statements. Words such as "expects", "intends", "plans", "may", "could", "should", "anticipates", "likely", "believes" and words of similar import may identify forward-looking statements. These statements are not historical facts, but instead represent only the Company's belief regarding future events, many of which, by their nature, are inherently uncertain and outside of the Company's control. It is possible that the Company's actual results and financial condition may differ, possibly materially, from the anticipated results and financial condition indicated in these forward-looking statements. Further, information concerning the Company and its business, including factors that potentially could materially affect the Company's business and financial and other results, are contained in the Company's filings with the Securities and Exchange Commission, available at www.sec.gov. All forward-looking statements included in this press release are made only as of the date of this press release, and we do not undertake any obligation to publicly update or correct any forward-looking statements to reflect events or circumstances that subsequently occur or of which we hereafter become aware.
Note: Although the Company's research and development activities are not illegal, the production and sale of cannabis products violate federal laws as they presently exist.
Contact Information
Corporate:
GB Sciences, Inc., 3550 West Teco Ave., Las Vegas, NV 89118
866-721-0297, or
Tom Arcuragi, SrVP, tom@gbsciences.com