The Diary of a Budding Cannabis Nurse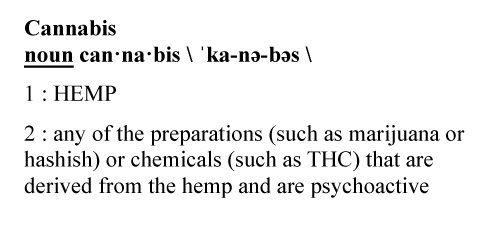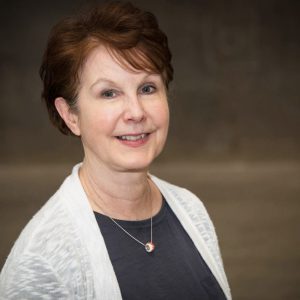 How Green is Your Garden? Lessons in Botany
Meredith Patterson is a nurse specializing in neurology. She writes about the brain and brain health at her blog – www.BrainStormmindfitness.com.

---
I'm no green thumb even though I have a terrific garden in my back yard.  That's because El Hubbo takes on responsibilities for the world outside – lawn mowing, watering, planting tomatoes, smashing worms by hand, cutting off dead tree branches.    If it were up to me I'd hire Dave, the local lawn-mowing guy with the greasy ponytail, and settle for a few planters of rosemary and basil.  I've been known to stick a few artificial flowers in the backyard (just for color!) when our plants and most of the grass have browned out at the end of a brutal Texas summer.    Such an act takes desperation.
But if I'm to learn about cannabis, then I have to understand a bit about the plant itself.  That means plowing through botanical terms and spending lots of time with Mr. Google.  But I've managed to learn a few things, including how the plant got its name.
It turns out that, like all of us, plants have families and family histories.  In fact, the common cannabis plant would have a whirl of time scouting Ancestry.com because the cannabis family originated thousands of years ago, the first written account of cultivation dating back to 28 century BCE.  Holy smokes!  But more about its history in my next blog.
Now to the botany.
Cannabis is part of a big plant family called Cannabaceae, also known as the hemp family.  Mr. Google has lots to say about the other members of the Cannabaceae family which include trees and a few herbs.  To further complicate matters, the sorting continues into orders and suborders of plant categories.   At this point of my research, I'm getting a bit glassy-eyed so I start a frenzied web search for Cliffs Notes to Botany for Dummies.    Thank heavens the heavy lifting of identifying and classifying all the various species of plants has already been done by people who practice a science called "phylogenetics."
You might wonder why plants have such long unpronounceable Latin names when their common name is so much easier to remember.  One reason is that countries may use different names for the same plant. For instance, a Scotland bluebell is hilariously called a harebell in England.  And some plant species have no common name; there are just too many species to name them all.
Time to summarize and get back on track.  Here is all the average person needs to know about the nomenclature of weed:
Plants are given both a generic and a specific name.  The generic name goes first and it is a 'collective name' for a group of plants usually evolving from one common ancestor.   It's followed by a specific name which allows us to distinguish between different organisms.
Cannabis sativa is considered the proper name for the marijuana plant.
Ta da!  I'm a botanist!
Meredith Patterson, RN, BSN, CRRN
DISCLAIMER REGARDING SITE CONTENT AND RELATED MATERIALS
Please read these terms and con­di­tions fully and care­fully. If you do not agree to be bound to each and every term and con­di­tion set forth herein, please exit the Site and do not access, read or oth­er­wise use infor­ma­tion pro­vided herein.
The blog pro­vides only gen­eral infor­ma­tion and dis­cus­sion about med­i­cine, health and related sub­jects. Any views or opinions represented in this blog are personal and belong solely to the specific author and do not represent those of people, academic, hospital, practice or other institutions or organizations that the author may or may not be associated with in professional or personal capacity, and do not represent the views or opinions of GB Sciences, Inc., unless explicitly stated.
The words and other con­tent pro­vided in this blog, and in any linked mate­ri­als, are not intended and should not be con­strued as med­ical advice. Noth­ing con­tained in the Site is intended to estab­lish a physician-patient rela­tion­ship, to replace the ser­vices of a trained physi­cian or health care pro­fes­sional, or oth­er­wise to be a sub­sti­tute for pro­fes­sional med­ical advice, diag­no­sis, or treatment. If the reader or any other per­son has a med­ical con­cern, he or she should con­sult with an appropriately-licensed physi­cian or other health care worker. The information is provided by the specific author and the author makes no representations or warranties of any kind, express or implied, about the completeness, accuracy, reliability, suitability or availability with respect to the information, products, services, or related graphics contained in the blog for any purpose. Any reliance placed on such information is therefore strictly at the reader's own risk.
This blog may contain statements that could be construed to relate to future results or events. Words such as "expects", "intends", "plans", "may", "could", "should", "anticipates", "likely", "believes" and words of similar import may identify forward-looking statements. These statements are not historical facts, but instead represent only the specific author's belief regarding future events, many of which, by their nature, are inherently uncertain and outside of the specific author's control. The specific author's beliefs are not the beliefs of GB Sciences, Inc., and do not represent the views or opinions of GB Sciences, Inc., unless explicitly stated.
It is possible that the actual results and financial condition of GB Sciences, Inc., may differ, possibly materially, from the anticipated results and financial conditions suggested in these forward-looking statements by the blog author. Information concerning the GB Sciences, Inc., and its business, including factors that potentially could materially affect GB Sciences, Inc., are contained in the company's filings with the Securities and Exchange Commission, available at www.sec.gov.  Any forward-looking statements included in this blog are made only as of the date of this blog, and neither the specific blog author nor GB Sciences, Inc., undertake any obligation to publicly update or correct any forward-looking statements to reflect events or circumstances that subsequently occur or of which they may hereafter become aware.
Through this website and blog you are able to link to other websites that are not under the control of the blog author or GB Sciences, Inc. The blog author and GB Sciences, Inc., have no control over the nature, content and availability of those sites. The inclusion of any links does not imply a recommendation or endorsement of the views and opinions expressed within them.
Con­tent made avail­able at the Site is pro­vided on an "as is" and "as avail­able" basis with­out war­ranties of any kind, either express or implied. Under no cir­cum­stances, as a result of your use of the Site, will the specific author or GB Sciences, Inc., be liable to you or to any other per­son for any direct, indi­rect, inci­den­tal, con­se­quen­tial, spe­cial, exem­plary or other dam­ages under any legal the­ory, includ­ing, with­out lim­i­ta­tion, tort, con­tract, strict lia­bil­ity or oth­er­wise, even if advised of the pos­si­bil­ity of such damages.
By access­ing the Site and/or read­ing its con­tent, you acknowl­edge and agree that you have read and under­stand these terms and con­di­tions, that the pro­vi­sions, dis­clo­sures and dis­claimers set forth herein are fair and rea­son­able, and that your agree­ment to fol­low and be bound by these terms and con­di­tions is vol­un­tary and is not the result of fraud, duress or undue influ­ence exer­cised upon you by any per­son or entity.