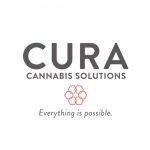 LAS VEGAS, Oct. 30, 2017 /PRNewswire/ — GB Sciences, Inc. (OTCQB: GBLX) and Cura Cannabis Solutions (Cura) have executed a production agreement to produce high quality cannabis oils and related products utilizing the GB Sciences production license operated by the GB Sciences' Cultivation Labs™.
Presently the largest cannabis oil company in Oregon with operations up and running in California and now Nevada, Cura is the leading provider of premium cannabis oil and hemp oil to the legal domestic and international markets, and is widely respected in the industry for the quality of its products. The company is known for its Select Oil and Select CBD brands, offering a variety of products that reach cannabis consumers of all experience levels.
Cura projects oil production and sales in Nevada to be approximately 250,000 grams of oil per month at the outset, growing to approximately 500,000 grams per month over the near term.
"Quality, scale, and deep domain expertise are three critical elements that factor into the success of our company — and this relationship with GB reflects a collaboration between two businesses which are well-equipped for what's ahead in the regulated cannabis market," said Cura Cannabis Solutions CEO Nitin Khanna. "We look forward to working together to develop premium products for Nevada, and have big plans for the future alongside GB Sciences."
This production agreement guarantees GB Sciences a set royalty on every gram produced and sold under the agreement, an enterprise which will provide GB Sciences with a significant and growing monthly cash flow.
The arrangement with Cura also firmly establishes GB Sciences as a vertically integrated cannabis company, adding oil production to its proprietary tissue propagation, cultivation, and distribution capabilities. This is in keeping with the Company's long-established expansion plans, which are proceeding successfully and on a timely basis
New retail brands are in the planning stage, which, when completed, will enable both Cura and GB to take full advantage of their enviable market positions. GB CEO John Poss said, "Together, we will become a formidable force in the Nevada cannabis market, and we have plans to expand our combined reach to many other states."
About GB Sciences, Inc.
GB Sciences, Inc. (GBLX) is a diverse cannabis company, focused on standardized cultivation and production methods; as well as biopharmaceutical research and development. The Company's goal is creating safe, standardized, pharmaceutical-grade, cannabinoid therapies that target a variety of medical conditions. To learn more about GB Sciences, Inc., go to: http://gbsciences.com.
About Cura Cannabis Solutions
Cura, one of the largest cannabis brands in America, is on a mission to be the leading provider of cannabis in legal U.S. and international markets. Known as the maker of the Select Oil and Select CBD suite of products, and winner of Dope Magazine's 2017 Best Concentrate Company Award, Cura's mission is to provide patients and customers with the cleanest, most flavorful cannabis, with the safest delivery method available. Established in Portland, Oregon in 2015, Cura expanded into California and Nevada in 2017. Learn more about Cura Cannabis Solutions at: http://www.curacan.com 
Forward-Looking Statements
This press release may contain statements relating to future results or events, which are forward-looking statements.  Words such as "expects", "intends", "plans", "may", "could", "should", "anticipates", "likely", "believes" and words of similar import may identify forward-looking statements. These statements are not historical facts, but instead represent only the Company's belief regarding future events, many of which, by their nature, are inherently uncertain and outside of the Company's control.  It is possible that the Company's actual results and financial condition may differ, possibly materially, from the anticipated results and financial condition indicated in these forward-looking statements.  Further, information concerning the Company and its business, including factors that potentially could materially affect the Company's business and financial and other results, are contained in the Company's filings with the Securities and Exchange Commission, available at www.sec.gov.  All forward-looking statements included in this press release are made only as of the date of this press release, and we do not undertake any obligation to publicly update or correct any forward-looking statements to reflect events or circumstances that subsequently occur or of which we hereafter become aware.
Note:  Although the Company's research and development activities are not illegal, the production and sale of cannabis products violate federal laws as they presently exist.
Contact Information:
GB Sciences, Inc., 3550 West Teco Ave., Las Vegas, NV 89118 866-721-0297, or Tom Arcuragi, Sr VP, tom@gbsciences.com, http://gbsciences.com