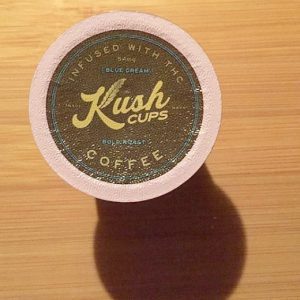 GB Sciences, Inc. (OTCQB: GBLX) and Arizona-based Kush Cups signed an agreement to produce cannabis-infused products in the state of Nevada.
GB Sciences utilizes a proprietary tissue propagation technology as well as curing techniques and grows in Cleanrooms. These procedures ensure a medical-grade cannabis with consistent THC and CBD levels that is free of pesticides and molds.
"We've paired with a strong partner here.  We are confident GB Sciences will distribute the Kush Cups successfully in Nevada." said Rick Chavez, founder of Kush Cups Nevada LLC.
The medical-grade cannabis will be grown in a 28,000 sq ft state-of-the-art Cultivation Labs facility in Las Vegas.  This superior cannabis will serve as a key ingredient in the Kush Cups cannabis-infused Keurig compatible K-Cups, hot and cold brew coffees as well as infused teas.
 "We're excited to join forces with Kush Cups. They have an excellent line of products and are the leaders in their space in Nevada," said GB Sciences CEO John Poss. "Our partnership is positioned for maximum impact in the Nevada market. It is the first major step in our strategy to be a trusted ingredient in leading brands of infused products and therapies."
Forward-Looking Statements
This press release may contain statements relating to future results or events, which are forward-looking statements.  Words such as "expects", "intends", "plans", "may", "could", "should", "anticipates", "likely", "believes" and words of similar import may identify forward-looking statements. These statements are not historical facts, but instead represent only the Company's belief regarding future events, many of which, by their nature, are inherently uncertain and outside of the Company's control.  It is possible that the Company's actual results and financial condition may differ, possibly materially, from the anticipated results and financial condition indicated in these forward-looking statements.  Further, information concerning the Company and its business, including factors that potentially could materially affect the Company's business and financial and other results, are contained in the Company's filings with the Securities and Exchange Commission, available at www.sec.gov.  All forward-looking statements included in this press release are made only as of the date of this press release, and we do not undertake any obligation to publicly update or correct any forward-looking statements to reflect events or circumstances that subsequently occur or of which we hereafter become aware.
Note:  Although the Company's research and development activities are not illegal, the production and sale of cannabis products violate federal laws as they presently exist.
Contact Information:
GB Sciences, Inc., 3550 West Teco Ave., Las Vegas, NV 89118 866-721-0297, or Tom Arcuragi, Sr VP, tom@gbsciences.com, http://gbsciences.com